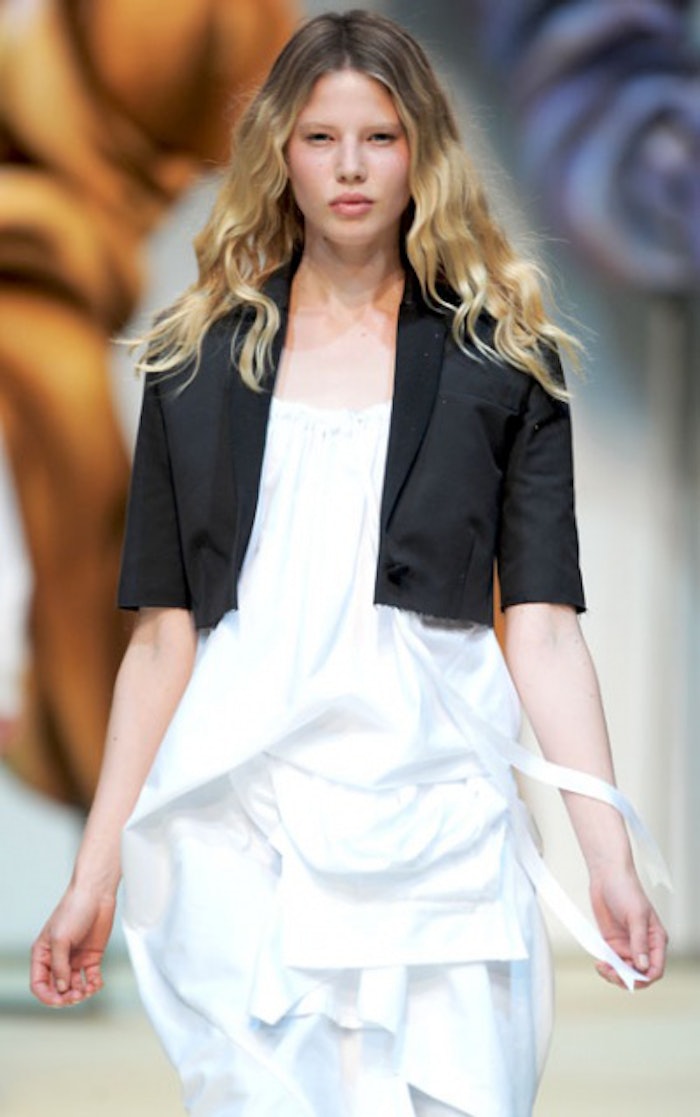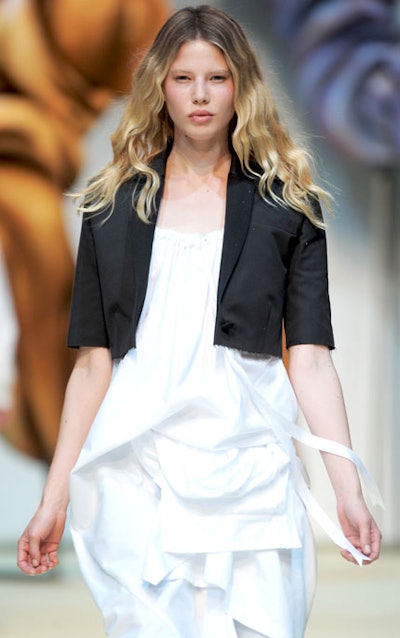 I'm just gonna say it: Some form of rootage always has a place in colorists' hearts (even if they dare not admit it). Darker roots, whether they be practically to the shoulder a la the current runway trend of what I like to call "duo-tone" (where deep browns suddenly shift to blonde at the midlength to ends) or Madonna's inch-long, high-contrast black root against her peroxide blonde in the '80s, aren't for everyone, but they certainly make a statement (oftentimes, that the wearer is lazy or low on funds, but sometimes that they're "chic"...funny how that happens, ay?).
In the current issue of
Love
magazine, the new fashion tome by super-stylist Katie Grand,
Donatella Versace
shares her distaste of the current pool of models—she wants the catwalks to be trolled by the supermodels of yore: 
Linda Evangelista
,
Kate Moss
,
Kristen McMenamy
& Co. Why? Personality! Chutzpah! Egos! Boobs! Catfights! She shared this juicy catfight, which gives the term the "root of all evil" a new meaning:
"One day they had a fight about roots. Kristen [McMenamy] had arrived with black roots in blonde hair, and Linda [Evangelista] arrived with black roots in blonde hair; and both of them went mad, both saying they were first. Really, that is a big thing for models — roots! They were calling the hairdresser in New York, the colourist in New York, and I was called on as a witness to say who was the first to do black roots in blonde hair. At the time Steven Miesel [sic] was really inventing the look of the girls in this way, so I knew who was first: Kristen." Read more: Donatella Versace Misses Models With Personalities Who Fought for Their Boobs -- The Cut

Roots! See, colorists: Even supermodels covet some roots!
Are you feeling the new "duo-tone" rooty look?