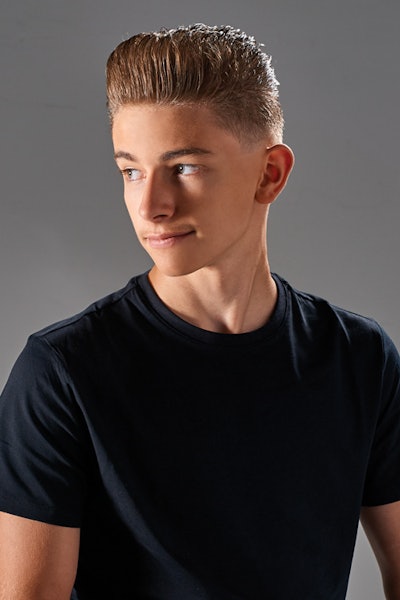 "From unique designs to trendy cuts, there are endless opportunities for creativity when it comes to youth hairstyles. When cutting kids' hair, it's important to get a feel for their lifestyle and their personality. Identifying a hairstyle to complement both characteristics is the key to executing a great cut," says Andis educator Sean Casey. "This classic rockabilly style from the Andis 'Clipper Cutting 201' guide is the perfect look for the kid who wants a sleek, edgy cut. This style will work on all textures, but for maximum lift and volume, it's best suited for fine-to-medium textured hair." 
Casey's Client Tips:
• When executing the cut, it's important to use an adjustable blade clipper to shape the look.
• When using a clipper- over-comb technique to create texture, the heel of the clipper blade should connect with the teeth of the comb.
• Be mindful to keep the bottom of the blade in line, or slightly above, the bottom of the comb. This will ensure that you do not create marks in the haircut. Then, transition to a clipper-over-finger approach to cut through bulk quicker.
• To style, blow-dry the hair out and up for volume. I also suggest applying a texturizing pomade— ideally, one that is oil-based—to maintain the shape and style.
• To finish the look and create height, use a hair pick while styling. 
Tools of Choice: Andis ProAlloy, Envy or Master Clippers.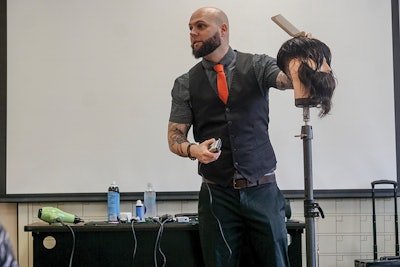 [Images: Courtesy of Andis]