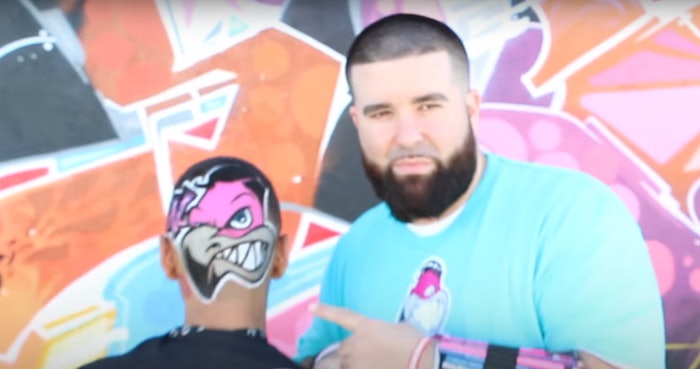 What happens when you take a talented artist and give him hair as a canvas? Check out Master Barber, Award-Winning Hair Artist & Owner of 6ixthelement Barbershop Jesse Lima shows us how he uses Graff*Etch Hair Pencils to create awesome designs.
When barbers and stylists create hair art, their designs can be geometric design, sports & company logos, even cartoon characters and famous faces. Hair artists are incredibly talented. Some barbers and stylists use their imagination or have a vision in their mind. Others duplicate from pictures and or use stencils.
Graff*Etch pencils are 7 inches long and have a pencil sharpener built into every pencil cap. The formula is blendable so additional colors can be created by combining colors. Enhance your creativity by blending colors. Regular pencils do not work like Graff*Etch. Our pencils are specifically designed to be used in the hair and on the scalp.