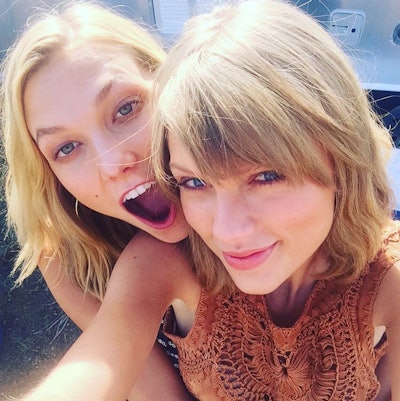 Taylor Swift's hair color is always changing. Fans will remember the pop singer's foray into platinum blonde earlier this year (for those who don't know, Swift traded in her typical good-girl look for bright white strands and dark lips). But the star's brief experimentation with the edgier look has come to an end - she's been slowly transitioning back to her usual sandy blonde self, this time with an ashy twist.
PRAVANA Artistic Color Director, Vadre Grigsby, shares how you can take your client's strands from platinum to ashy with just a few lowlights. Get the look with the formulas and how-to, below!
Get the Look:
FORMULA 1: ChromaSilk 8 NTL with 10 volume developer
FORMULA 2: 2 parts ChromaSilk 8 NTL to 1 part ChromaSilk 8 GL with 10 volume developer
FORMULA 3: Equal parts ChromaSilk ColorLush Clear and 10N

How-To:
Alternate sections of FORMULA 1 and FORMULA 2 throughout the hair.
Process for 10 minutes then apply FORMULA 3 to the remaining hair and process for an additional 20 minutes.
Shampoo, condition and protect with NEVO Moisture Rich Shampoo and Conditioner.
Style as desired.