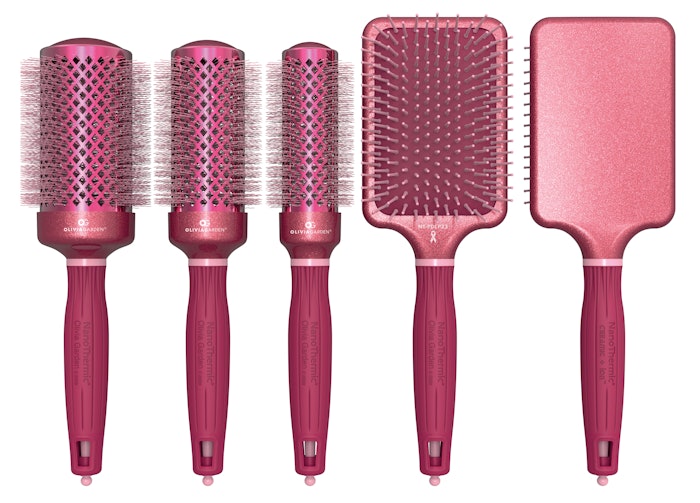 Courtesy of Olivia Garden
Olivia Garden, a global leader in high-quality, innovative stylist tools for professional hairstylists for the past 50 years, has announced the launch of its 2023 special-edition brush collection and shear set in celebration of Breast Cancer Awareness Month.
With 50% of the net profits being donated, Olivia Garden has proudly partnered with The Breast Cancer Research Foundation, the highest-rated breast cancer organization in the U.S, funding over 275 researchers in 15 countries, for the last 14 years.
"Olivia Garden has always maintained the belief that brands have a responsibility to not only the quality of their products but the well-being of their customers and communities. We are incredibly proud to support breast cancer research, as we know that almost everyone has somehow been affected by cancer. Whether it's one of our customers or their family, friends and clients, we want to express our support in a tangible and actionable way," said Olivia Garden Co-President Anne Maza.
Designed with an all-pink, glitter, color-blocking effect, the Ceramic + ion round brushes are available in three sizes: 2 1⁄8", 1 3⁄4", and 1 1⁄4". Each of the thermal brushes features the signature Olivia Garden ceramic technology, maintaining heat longer to achieve superior and long-lasting hairstyles. In addition, the BCA brush collection includes a soft-cushion paddle brush with gentle ballpoint tips. All four BCA brushes feature an easy-grip ergonomic handle for greater comfort and a retractable sectioning pick, which conveniently tucks in when not in use.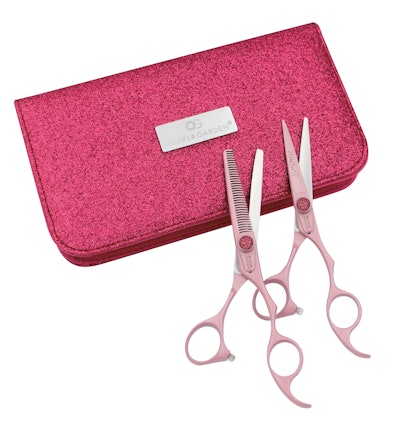 The SilkCut Shears included in the collection are handmade with an ultra-sharp blade edge and reinforced with alloy steel. The BCA collection SilkCut shears are the same tool stylists know and love from Olivia Garden with an all-new pink metallic finish, to match the brush collection. The SilkCut Shear set includes the special edition shears, (5", 5.75", or 6.5"), a pair of 6." matching BCA SilkCut Thinners all in a beautiful pink glitter deluxe case.
Perfect for any stylist, this unique collection demonstrates the Olivia Garden quality guaranteed in all of their products. With precise styling capabilities that are gentle on hair, OG customers can offer their support to Breast Cancer Research while bolstering their tool collection.
For more information about Olivia Garden or the 2023 Breast Cancer Awareness Special Edition products, visit www.oliviagarden.com.