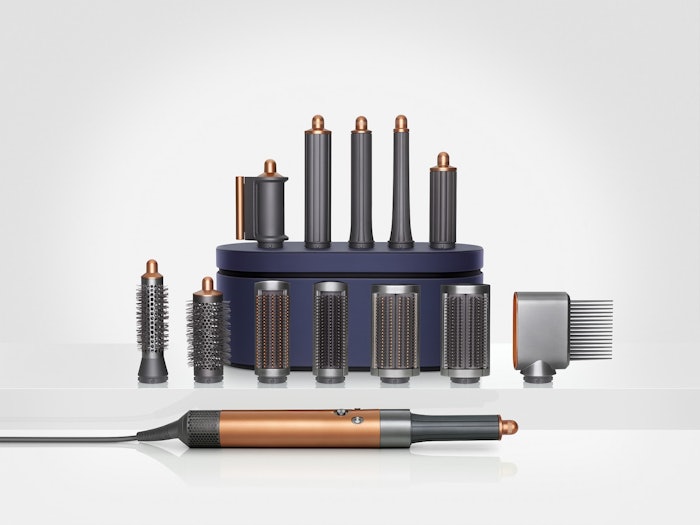 Courtesy of Dyson
Dyson has released its new fully customizable Dyson Airwrap multi-styler. (March 2022) 
"The advancements in the Dyson Airwrap multi-styler build on the success of its predecessor through relentless research, user trials and advancements in computational fluid dynamics," says brand founder James Dyson. "The result: direction-change barrels for faster and easier curling, reengineered brush attachments for more precise shaping, and an entirely new dual-purpose Coanda smoothing dryer. Our ability to control airflow delivers enhanced Coanda performance to curl, shape and hide flyaways–without extreme heat."
Combining two attachments in one, the Coanda smoothing dryer hides flyaways in a single pass with no extreme heat, and transforms into a powerful dryer with the flick of a switch. The wide-tooth comb attachment, engineered for curly and coily hair, helps to add shape, volume and length as it dries. The comb's teeth are designed with soft curved tips to glide through the hair, with no sharp edges to catch, pull or cause damage.
Existing Dyson Airwrap styler owners can upgrade to these latest attachments while retaining the original machine.