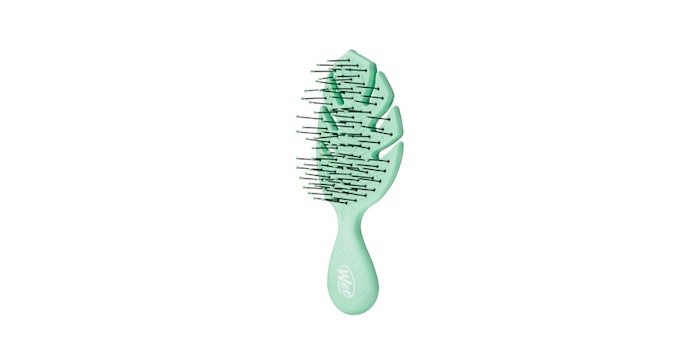 WetBrush has released its Go Green collection in mini sizes, featuring the signature brushes and combs in different colors.
Wet Brush Go Green Mini Detangler
Loosens knots on wet or dry hair without pulling or snagging.
Ultra-soft IntelliFlex bristles glide through tangles on all hair types with ease.
Minimizes pain, split ends and breakage.
Wet Brush Go Green Mini Treatment Comb
Made from 100 percent plant-based plastic.
Combs available according to natural properties they're imbued with: Charcoal (purifying), Coconut Oil (moisturizing and smoothing) and Tea Tree Oil (for a healthy scalp).
Glides through conditioner and hair masks for thorough and even coverage.