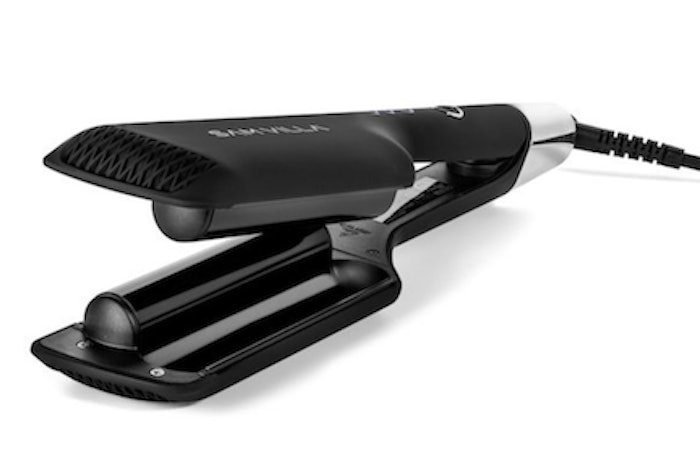 "The Pro Results Double Waver has two barrels so you can create gorgeous frizz-free waves," says Sam Villa, cofounder and chief creative officer of Sam Villa and global artistic ambassador for Redken.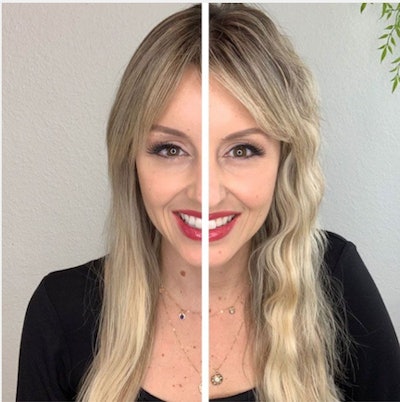 Features
Dual 1" ceramic-infused barrels provide exact heat and shine for long-lasting waves.
Five heat settings ranging from 280ºF to 430ºF.
LED display indicates the temperature and when it is ready to use.
Automatic safety feature shuts off after one hour for stress-free styling.
Tips for Using a Double Waver
Section dry hair into 1.5" - 2" segments and clip away the hair that is not being worked on.
Spray a heat protectant like Redken Iron Shape 11 Thermal Holding Spray on a section and brush though for ultra-smooth waves or skip this step for a more organic look.
Starting about an inch from the scalp, compress hair in the iron for five to ten seconds while working toward the ends.
Let sections cool before gently brushing to smooth, or use hands to separate hair for a more casual finish.
Lock in volume and shine with a lightweight hairspray.