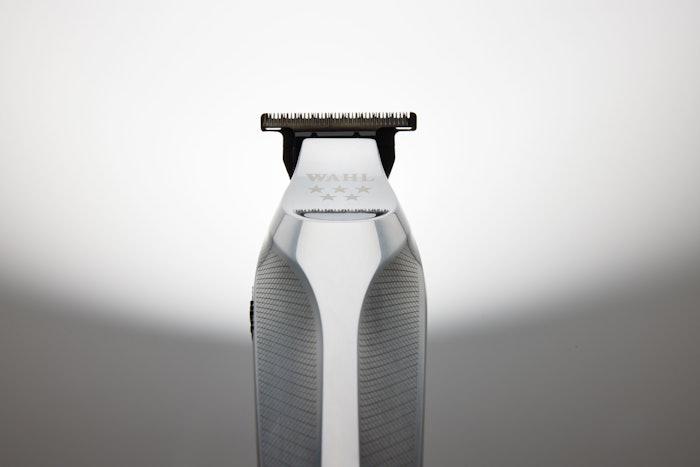 Courtesy of Wahl
Wahl's dedication to the grooming industry and their commitment to perfection have culminated in the release of the best trimmer on the market: the new Hi-Viz Trimmer. 
The Hi-Viz Trimmer allows barbers to see the details of their blade work, leading to more precise cuts and results.
Leo Wahl invented the trimmer category and Wahl has continued to make innovations in the industry for over a century. Fulfilling Wahl's legacy of delivering the highest quality products, they worked for over two years to carefully engineer the Hi-Viz Trimmer for maximum visibility with advanced precision blades, adaptive speed control, and an ergonomic ComfortCurve™ design. The Hi-Viz is a necessary upgrade for barbers who constantly seek perfection, and take pride in delivering flawless results to their clients.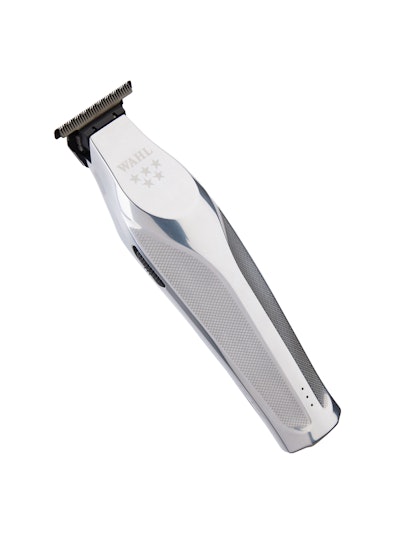 The new Hi-Viz Trimmer was assembled by hand in the U.S.A. and designed specifically for professional barbers striving for flawless results. The Hi-Viz Trimmer features Wahl's proprietary wide T-Blade that provides enhanced visibility, allowing barbers to get into the details even in the hardest to reach places. The blades feature a diamond-like carbon (DLC) coating ensuring precision cuts and low temperatures during use. Adaptive Speed Control senses the differences in hair density and thickness and automatically adjusts the motor speed, giving the cleanest cut with every pass. The Hi-Viz Trimmer boasts an all-metal, lightweight, and well-balanced ComfortCurve construction that allows barbers to execute cut after cut with full control. Finally, the Hi-Viz Trimmer runs for over 2 hours on a 45-minute charge so barbers will never miss a beat. 
Garrett McGuire, Wahl's Global Brand Director, underscores how Wahl's legacy of innovation and quality leads to best-in-category tool design, stating, "With advanced engineering and blade development at our home factory in Sterling, Illinois, the Hi-Viz Trimmer is packed with features for barbers who live in the details. We're thrilled to introduce the highest level of quality in high visibility trimmers to support barbers who want to be at the top of their game."
Barbers and stylists who are ready to upgrade to the Hi-Viz Trimmer can do so for $199 at wahlpro.com or by visiting their local distributor.