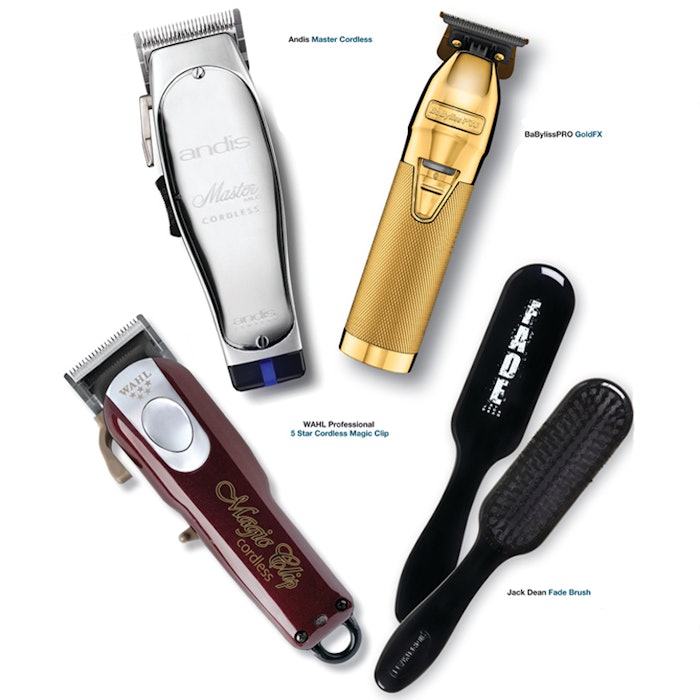 Add these ingenious tools to your kit for stellar services.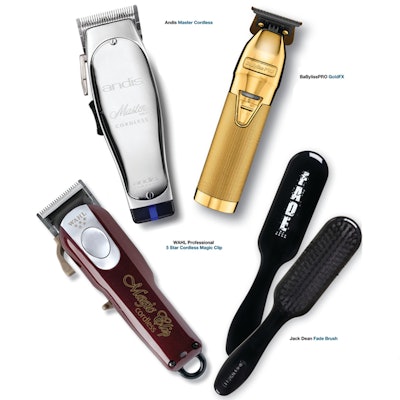 Andis Master Cordless: With a flexible cordless design and a lithium-ion battery that provides 90 minutes of run time, the Master Cordless features a Master Li blade that quickly adjusts from size 000 to 1 with the flick of a switch.
BaBylissPRO GoldFX: Built with a fully exposed T-Blade for a complete 360-degree view, the powerful 7,200 RPM brushless engine makes for quick, thorough styling.
WAHL Professional 5 Star Cordless Magic Clip: The high-precision stagger-tooth 2161 blade boasts sharp performance for easy fading and blending with cord and cordless cutting capabilities.
Jack Dean Fade Brush: Featuring the classic Denman teardrop handle and extra-soft bristles, the ergonomic brush is ideal for styling fine hair and clients with tender scalps.
[Images: Courtesy of manufacturers]
This story first appeared in the Winter issue of MAN magazine. To receive the magazine, click here to subscribe.