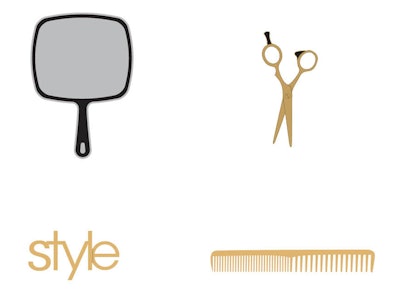 Cut It Out is a charitable program of the Professional Beauty Association (PBA). Dedicated to mobilizing salon professionals and others to fight the epidemic of domestic abuse in communities across the U.S., Cut It Out builds awareness and trains salon professionals to recognize warning signs and safely refer clients, colleagues, friends, and family to local resources.
Great Clips has always worked to strengthen the people and communities it serves through its Great Deeds platform. The selling of pins to benefit Cut It Out supports this tradition, positively influencing the physical and mental wellness of individuals.
"Great Clips stylists and other salon professionals have unique relationships with their customers," says Kim Schottler, Director of Industry Relations, Great Clips. "We hope that the connection our customers have with the stylists in Great Clips salons will enable those in need to safely seek help."
Great Clips is a platinum partner with PBA, and sells pins to support PBA and its Cut It Out program. This month, Great Clips released three new pin designs. The word STYLE, a comb, and a hand-held mirror join the previous collection of pin options (the word BEAUTY, a stylist chair, cutting shears, and a hairdryer/styling tool combination). All pins are available in gold or silver. Pins are sold at industry events to support the Cut It Out program's mission to end domestic violence in the U.S. All proceeds from the sale of pins support the development of Cut It Out materials and training.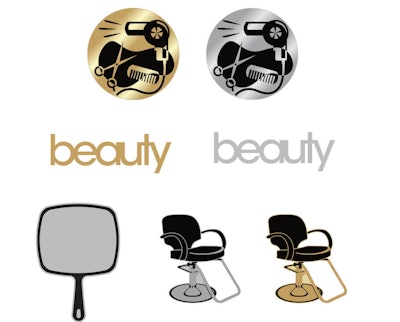 According to national statistics on domestic violence in the United States, an intimate partner has physically abused 1 in 3 women and 1 in 4 men. Great Clips hopes to be a positive influence in ending domestic violence with a wide-reaching network of over 4,200 locally owned salons that employ 40,000 stylist who each have the potential to empower and gently guide victims to seek help.
Cut It Out training provides salon professionals with tools for recognizing the signs and symptoms of abuse in their clients and co-workers. Due to the intimate and nurturing nature of the relationship, salon professionals can often spot signs of physical abuse that others may never see. With proper training on how to recognize the signs of abuse and safely help, salon professionals can become invaluable and influential community partners in the fight against domestic abuse.
Purchase pins from Great Clips, the Cut it Out Platinum Sponsor, for only $1 each. There is no cost for shipping. You may pay with cash or checks made out to Great Clips, Inc.  Send order requests to Cut It Out Pins, Great Clips, Inc., 4400 West 78th Street, Suite 700, Minneapolis, MN 55435. Alternatively, you can email pins@greatclips.com or call 800-999-5959 to place an order by credit card.
[Images courtesy of Great Clips]