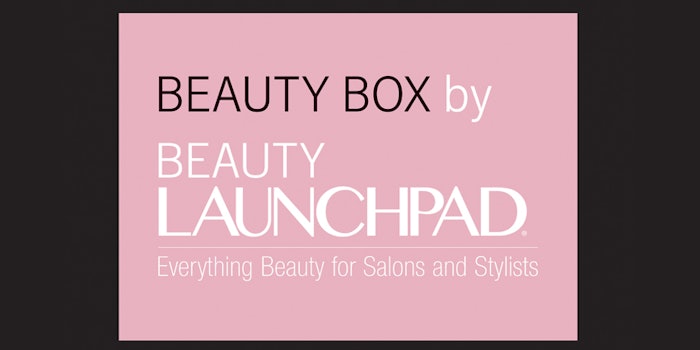 In June 2023, Beauty Launchpad delivered a curated collection of six professional beauty products to 50 salon professionals in our 30 Under 30 Beauty Box!
The 2023 Beauty Launchpad 30 Under 30 Beauty Box included the following innovative and eye-catching products from Satin Hair Color, Evoke (courtesy of JCPenney Salon), Framesi, Graham Beauty, Hairstory and Wella Professionals.
Framesi
framesi Decolor B Infinity+: Achieve 10+ levels of lift in minutes and #blastpastbrass with framesi's off-the-scalp bleaching powder developed with hairstylists, containing concentrated hyaluronic acid.
framesi Framcolor 2001 Intense: This permanent, non-progressive haircolor processes in half the time. It has a low cost 1:2 mix ratio, giving you two applications per tube. It also boasts 100% gray coverage!
Framesi Professional Activator 20 vol.: This liquid cream activator has an integrated system of ingredients and technology for perfect condition, shine and color penetration deeper into the cortex. It is recommended for all Framesi Framcolor Haircolor and DeColor B lighteners.
Evoke (JCPenney Salon)
Aluram Purple Shampoo banishes brass and boosts brightness in blonde, grey and white hair. This highly pigmented shampoo brings out the best blonde while enhancing highlights and color in all hair types with replenishing nutrients, such as rose hip and biotin, to add shine and strengthen hair.
Graham Beauty
Sanek See-Thru Foils from Graham Beauty are a premium hair color foil with a see-through panel, allowing professionals a peak at the coloring process without risking bleeds and heat loss. These can be used at the same time as regular foils, saving you time and get optimal results!
Wella Professionals
*Box recipients will receive a curated mix of the following professional products from Wella.
Shinefinity Color Glaze provides zero lift and zero damage. Use with Shinefinity Bowl & Brush Activator for best results. Koleston Perfect ME+, paired with Welloxon Perfect Developer, provides up to 100% grey coverage. Mix and apply your color with our durable bowl and brush.
https://us.wella.professionalstore.com
Hairstory
Their signature cleansing cream – a first-of-its kind, custom formula – cleans and conditions without harsh foams and damaging detergents found in traditional shampoos. Simplify your client's routine and replace both their shampoo and conditioner. The luxurious result? Your healthiest and happiest hair ever.
Satin Hair Color
Satin Hair Color is featuring a 6 oz., 20 vol. Developer, 1 Satin Shade and a bleach packet. Their expertly crafted formula has aloe vera and protein infused in every shade to provide protective and nourishing properties. Each color tube has a 1:2 mixing ratio that gives 2-3 applications per tube.
Congratulations to all those who received the 2023 Beauty Launchpad 30 Under 30 box. The recipients who share their box on Instagram and tag Beauty Launchpad and the participating brands are entered into a giveaway for their chance to win $500. Keep your eyes out for future Beauty Launchpad Beauty Boxes.
Licensed salon professionals! Send your shipping information and social media handles to nramirez@allured.com for a chance to receive future Beauty Launchpad Beauty Boxes. Contact angelina@allured.com to have your professional salon products included in future boxes.