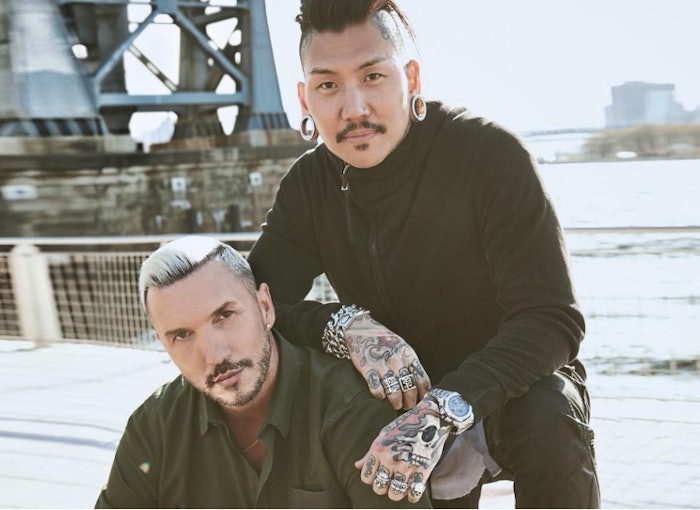 Courtesy of Booksy
This year, noted professional beauty leaders and Booksy ambassadors Alfredo Lewis and Philip Wolff will be part of the tour.
The tour kicks off September 19, 2022 and runs through 2023.
The duo of ambassadors will present an interactive educational experience of their signature techniques and styles, secrets on how they create Total Looks, opportunities for VIP business and social coaching, "hands-in" immersive training plus state-of-the-art, online "PRE-Digital Education Kit and POST Digital Education Review."
"Alfredo and Philip are exceptional artists and educators that we are honored to have as our ambassadors. We know their Balayage & Shags Tour is going to be something very powerful and unique in the industry that will help beauty professionals expand on their artistry, as well as their business acumen. Both Philip and Alfredo embody what we strive to deliver: top education, a community of professionals, and most importantly, the confidence in Booksy to support their business in the best possible way," says Dee Hadley, head of marketing US, Booksy.  
Tour attendees will also receive a complimentary Booksy goodie bag, a free Booksy card reader and a special deal for signing up. 
Tickets are available now.