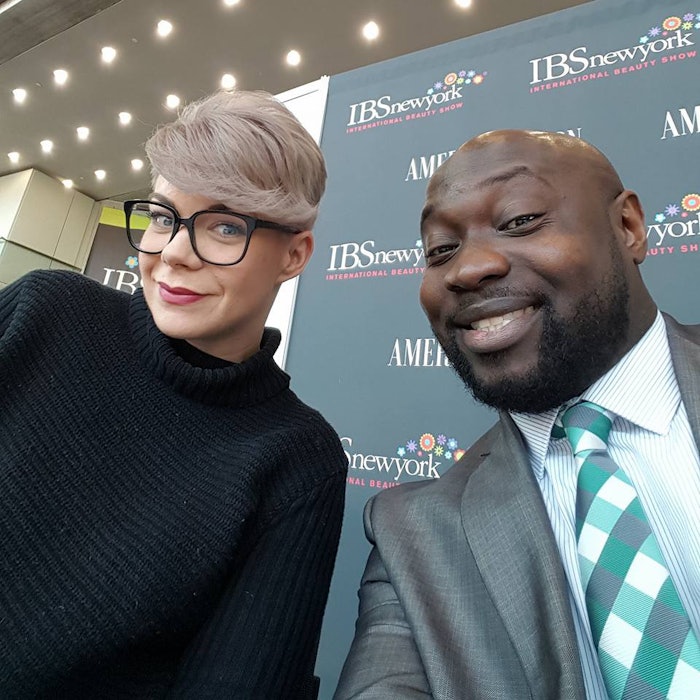 "Change the way you look at things, and the things you look at will change."
The last year has undeniably changed society, but it does not have to define our lives or keep us from having a clear vision for the future and successful, happy life.  In this episode of Pro Beauty Talks, Rodrick Samuels and Lauren Moser shared their personal and professional lives and provide insight as to how the pandemic has impacted them.  This married power couple and leaders of Hair Lab Detroit Barber School, passionately and tirelessly lead their students toward being the best they can be and to understand the reality of what it takes to be successful beauty professionals.  They also find the time and desire to share their expertise with the entire beauty industry as platform artists, educators, business development specialists and advocates.
In this podcast, Rodrick and Lauren shared their thoughts about how important it is to help students grasp the importance of embracing all different walks of life and backgrounds of the student body. Being vulnerable in their personal and professional lives has been instrumental in building the successful relationships they have with their students, children, and each other. Rodrick and Lauren discussed how important it is to them to be strong, effective mentors to their students. Both talked about tough subjects including the tragic loss of George Floyd and the violence against the Asian community.  Rodrick said, "It's not about who's right, it's about what's right."
Rodrick and Lauren also take some time to share their expertise on the importance of human connection and customer service in the salon environment.  
To listen or download the complete episode of Pro Beauty Talks with Rodrick Samuels & Lauren Moser, visit your favorite podcast app including Spotify, I-Heart, Pandora, Apple, Google Podcast, and Stitcher.