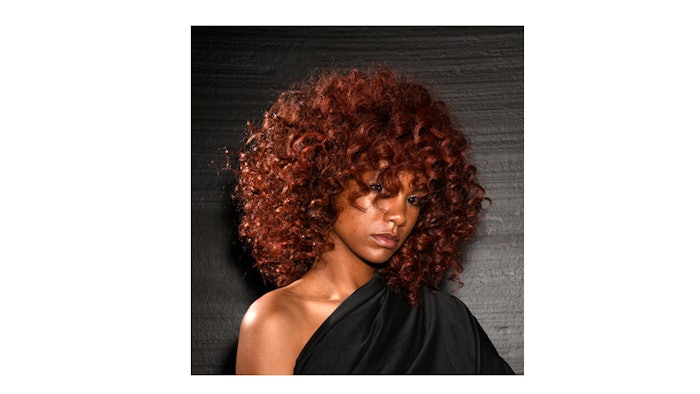 Photographer: Jesse Leon
Kauilani Goodwyn, a Sam Villa ambassador and textured hair expert, shares her expertise on how to preserve hair extensions.
"It's really convenient if you have a weft extension holder. It allows you the ability to shampoo, blow dry and style your clip-ins without someone else having to hold them," explains Goodwyn.
More of Goodwyn's tips:
Cleanse with moisturizing shampoos and conditioners, sulfate-free (if possible). Mizani True Textures Moisture Replenish Shampoo and Conditioner is good for clip-ins styled with a diffuser. If smoothing hair, try Mizani Press Agent Shampoo and Conditioner. 
ABD (Always Be Detangling) while shampooing and conditioning.
If air-drying, lay flat or hang on an extension hanger and clip where weft is seen; if in a bind, use a pant hanger. 
If using a blowdryer, make sure to use one that has a concentrator and diffuser, like the Sam Villa Artist Series Professional Blow Dryer. Use light tension and direct airflow down the hair shaft to smooth with a concentrator, or an in-and-out motion when enhancing with a diffuser. Heat settings will vary depending on the natural reflection (consistency) of the hair. 
Remove tangles by starting at the ends and working up to avoid damaging hair and/or dislodging it from the clip-in.
Human hair extensions can experience heat damage, so be sure to use a light liquid leave-in that has heat-protection benefits, like Mizani 25 Miracle Milk. 
When not in use, place clean extensions in a satin scarf or pouch.
Never sleep with wet extensions.
Do not sleep with clip-ins for too many nights

—

rubbing can cause weak spots. If it is a high pony style, it's fine.
Sleep on a silk or satin pillowcase to prevent breakage.