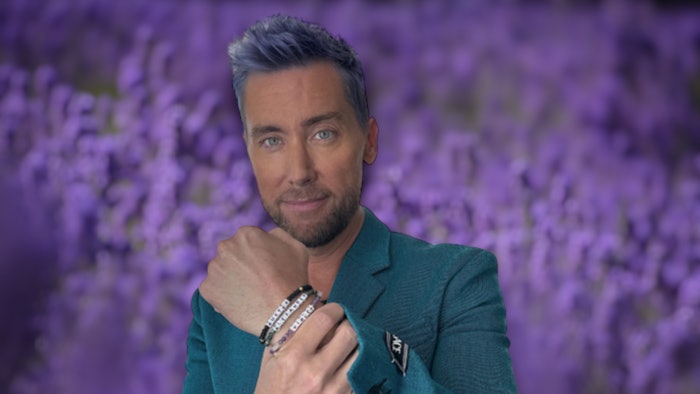 Courtesy of Lance Bass
One of the most talked about parts of the 2023 MTV VMAs was the NSYNC reunion. 
Members Chris Kirkpatrick, JC Chasez, Justin Timberlake, Lance Bass and Joey Fatone reunited to present the award for Best Pop Video. 
While all five members looked absolutely dapper, Bass particularly turned heads with his lavender locks. 
If you want to create this look for yourself or your clients, look no further than by using #MyRefresh Color Depositing Conditioner in the shade Lavender Lust.
To use, apply to your hair for 10 minutes and rinse! The longer the conditioner is left on, the darker the tone. The product lasts up to 25 washes for those who want the look without a long-term commitment. 
Hairstylist Daniel Moon (@majormoonn) originally created Bass' lavender shade in honor of the release of his song "Perfect This Way" with Station Little. He was styled by Benjamin Parker Thigpen (@benjaminthigpen) for the night.