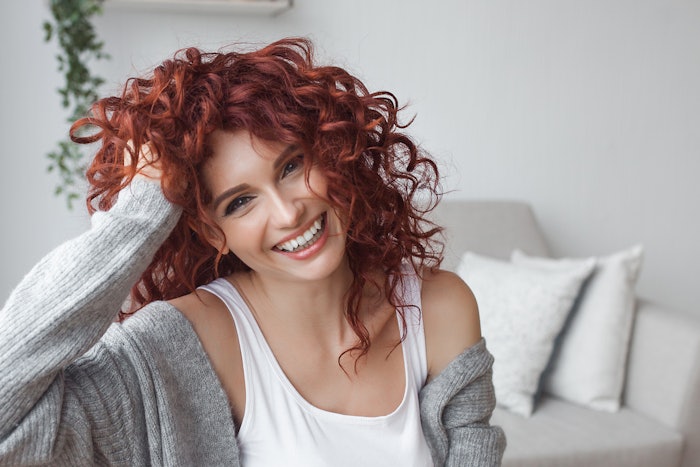 Hair clouding was a top trend on TikTok in June, according to data analysis company Trendalytics.
The company reported a 278% increase in hair clouding from 2022, but what is it and what does it mean to stylists?
Hair clouding is a highlighting technique that allows curly hair clients to enjoy a little balayage. Basically,  the stylist takes the dye in their hands and scrunches it on the hair its natural curly state. This technique is not recommended for clients who straighten the hair or wear it straight.
In addition to hair clouding, Trendalytics also saw a 162% growth in 3D curls from last year and a 1,276% increase in butterfly layers from last year. In haircuts, the slob haircut saw a 657% increase from 2022.