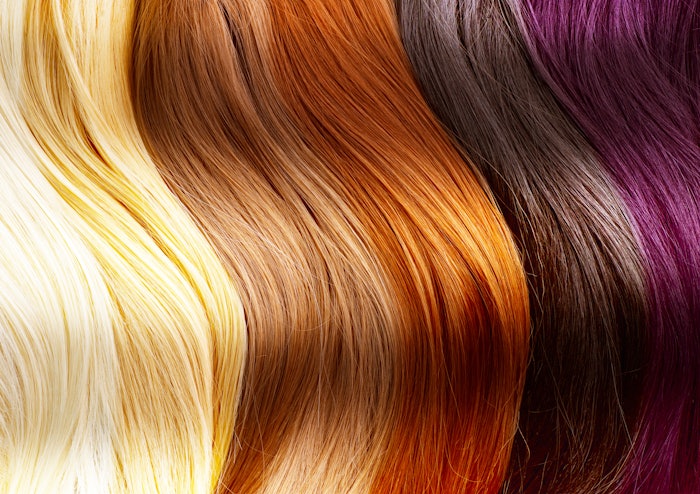 Though hair color overall saw a 5% overall growth in the professional hair care market in 2022, it was demi-permanent hair color that was stealing the show.
In a recent report by Kline PRO, demi-permanent color is growing in popularity. However, the Professional Hair Color: Global Market Snapshot also noted a shift in the popularity of bleach to slow growth.
The growth in demi-permanent hair was attributed to a few elements. Its more gentle ability to color hair is one of them, as well as the ability to add shine and cause less damage to hair. The report noted Redken and Wella as leaders in this category.
Bleaches did not receive as great of news, showing a decline in growth in 2022. According to Agnieszka Saintemarie, director of Kline's Beauty and Wellbeing sector, bleach went from fast-growing to slow-growing, especially in the United States. She furthered that the overall lightening segment declined in service revenue in U.S. salons by almost 4% and the service count by 9% in 2022. 
Have you seen a rise in demi-permanent services and a decline in lightening services in your salon? Keeping a keen eye on these trends allows salon owners to save money in the long run by reducing ordering excess product.