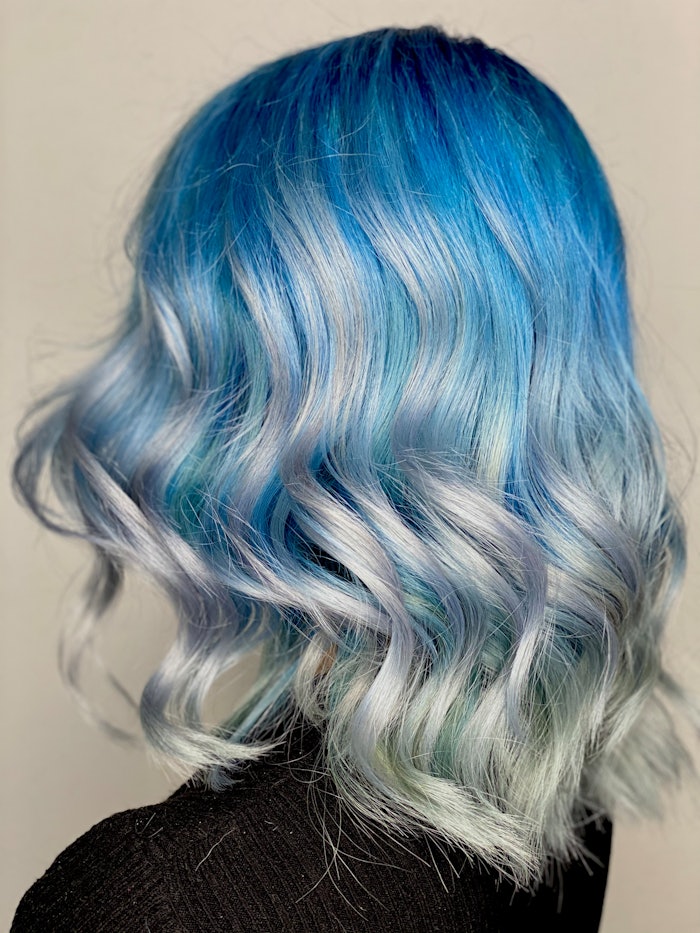 Sita Zoroa has released her latest collection, Clarendon.
This collection is inspired by sea tones, and shows that vibrant hair can still transmit peace and depth.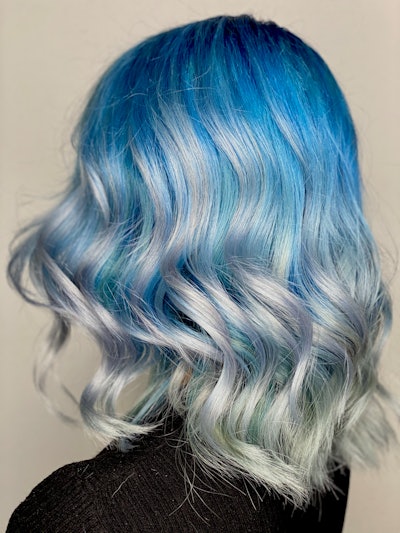 Step-by-step for the above look:
Step 1: Bleach the roots at 6%.
Step 2: Toner with mixed Pearl shade and a little part of Blue, to darken and pigment the bleached roots. Toner only with Pearl shade on mids and ends.
Step 3: Fully dry the hair.
Step 4: Color the roots with Blue (it will be darker with the previous shade). Comb the color to degrade to next step.
Step 5: Color the mids with the same Blue (it will be more clear) and color ends with Pearl.
Step 6: Massage between colors.
*Products used: Indola
Check out the rest of the collection below: