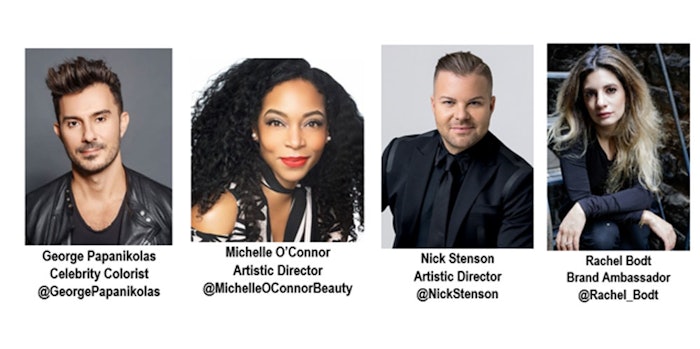 Hairstylists and salon owners cannot go a day without hearing the term "balayage." Whether it is requested by a client or popping up on social media feeds, this technique is the darling of the professional hair industry.
The second-annual National Balayage Week, brought to you by Matrix, begins on August 16, 2021. In honor of the weeklong salute to balayage, the brand created a trend report that includes industry experts weighing in on the technique, aftercare and iconic celebrity balayage.
Why do you think the balayage technique is so popular?
What's your favorite celebrity balayage look?
Papanikolas: "My favorite celeb balayage looks have been seen on Hannah Jeter, Khloe Kardashian and Lily Aldridge. The multi-tonal looks with depth at the root and high contrast 'tips' have been the look's poster girls."
O'Connor: "Sarah Jessica Parker is truly iconic in terms of reintroducing the balayage trend to pop culture. This goes back to her Sex and the City days where she sported many versions of balayage. These looks range from lighter blonde sun-kissed face-framing pieces perfectly situated next to darker brunette tones, all the way to a tone-on-tone lighter blonde/darker blonde variation. She's hands down the queen of balayage."
Stenson: "I must say, JLo always has a stunning and flawless balayage. The honey tones her colorist uses complement her beautifully."
Bodt: "I love looking at celebrity balayage looks because I think most people think balayage is ombré, but there are some great ways to use this technique. I love using Margot Robbie, Lily Aldridge and Selena Gomez as references."
What hair types do you think balayage looks best on?
Papanikolas: "Longer hair, with long layers, allow the color to play off the light and dark pieces. Styling it in waves really brings the dimension and ribbons of color to life."
O'Connor: "Balayage really looks great on any hair type. However, balayage, where you lift the hair to the lighter and sunnier golden blonde hues, tends to be the most impactful."
Stenson: "I truly enjoy balayage color for all hair types, perhaps because it's such a customizable technique. Balayage is a great way to amp up curly and textured hair for even more definition, and it's also perfect for seamless techniques with the straightest of hair. The only real must for balayage is to have enough hair length to paint on to create a soft-blended effect."
Bodt: "I think it really can look good on anyone. The technique itself can really be contoured to almost any hair type or color!"
What are your tips for at-home maintenance for balayage? Any Matrix products you'd recommend?