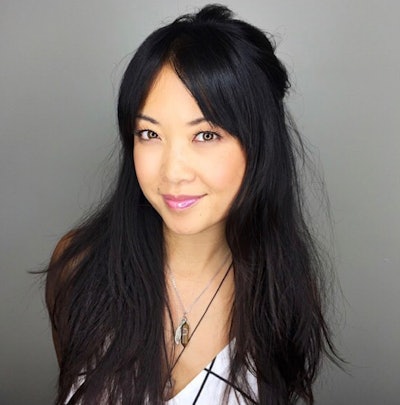 A few years ago, the gray hair trend took the hair industry by storm.
Everybody who came through the salon wanted to be ashy—they just couldn't get enough. That trend sparked an idea for me: Gray blending. Gray blending is for those clients who have gray hair naturally and want to move away from doing a traditional base every three to four weeks.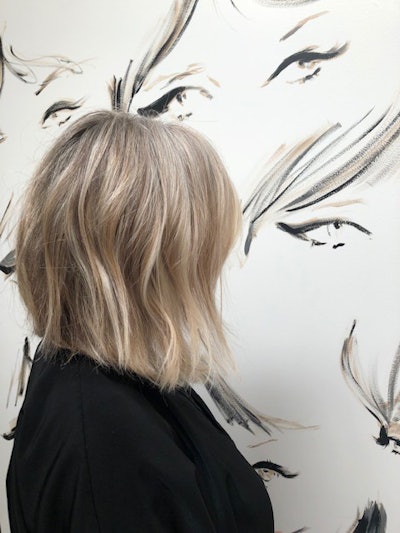 To do this, I alternate two colors using a babylight technique for a soft blend.
For example, my client in the above photo has 80% white hair and 20% natural level 7 base.  Formula #1 is a level 7 ash, formula #2 is lightener with 10 volume. The finished result is a fresh and bright color that diffuses the gray and white hair. This technique leaves a ton of dimension throughout. I've been able to help clients push their appointments to six, eight and even 12 weeks!

The trickiest part is the initial conversion from a base client to a gray-blending client. There may be unwanted tones you will need to correct before being able to benefit from the gray-blending technique. But once achieved, all will be a carefree and effortless!
[Images courtesy of Lisa Satorn]