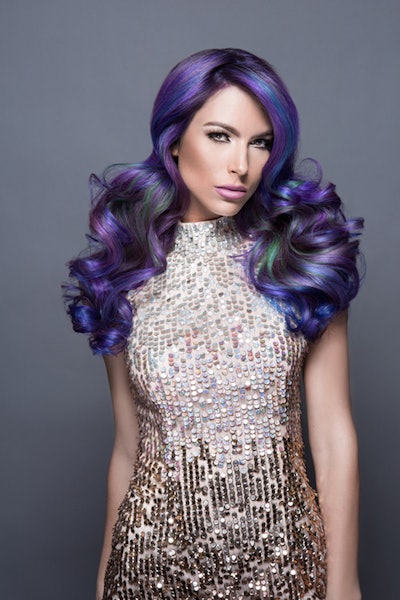 PRAVANA's 2015 SHOW US YOUR VIVIDS winner, Erica Keelen, recently showcased the brand's new VIVIDS Jewels line with this decadent "Jewel of the Nile" look. Using the new Emerald, Blue Topaz, and Amethyst shades, Keelen created a stunning, sparkling combination of richly-saturated, beautifully bold shades.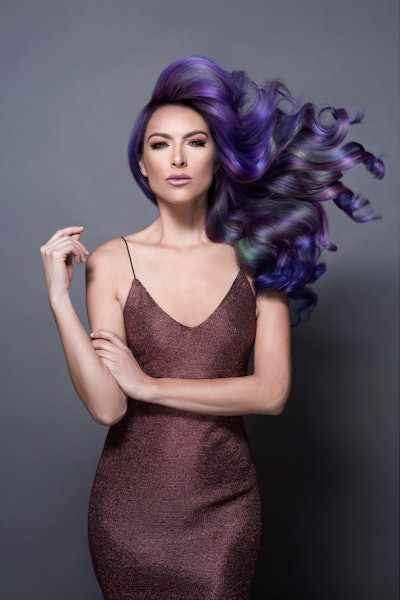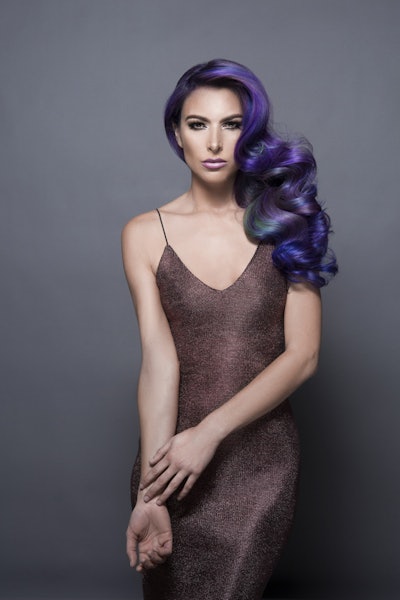 After lightening the hair with the Pure Light Balayage and Power Lighteners, Keelen applied ChromaSilk Express Tones in Violet all over to create an iridescent, silvery-purple base for the VIVIDS application.
To see how she made hair magic, check out the video below!
VIVIDS Jewels launched this month, May 2016, and are available at SalonCentric and State-RDA.
CREDITS
Colorist: Erica Keelen
Model: Lunden Mihalic
Photographer: Daryna Barykina
Videographer: Huck Hinshaw
Makeup: Karen Sarahi Gonzalez
Wardrobe: Caisa Airmet