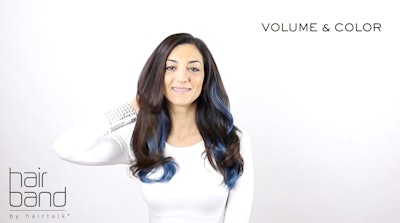 Your client wants added volume and longer hair, but doesn't want semi-permanent extensions. She's turned down suggestions of microbeads, sew-in and tape-in extensions and just not ready to make the commitment. Or she's pressed for time and wants a quick styling boost. Here's the perfect solution: You can instantly pump up her hair and transform her look in less than five minutes with Hairband. Made from 100% Remy human hair and placed on a handsewn weft, Hairband stretches to fit every head shape and size. The patent-pending accessory does not include any hooks that may cause discomfort during wear. Add a pop of color, create a subtle natural look, or give your client an on-trend Colormelt. Hairband offers you plenty of options to achieve the hairstyling magic of your client's dreams without a long-term hair change. Here's how it works:
STEPS: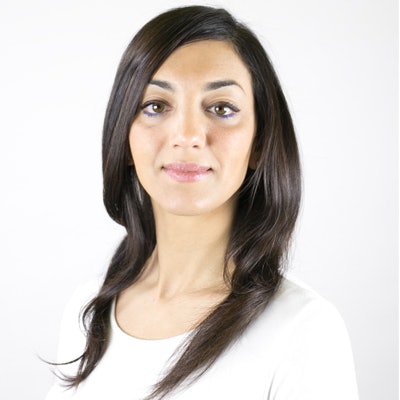 Step 1: Before placing the hairband, brush the hair and style as desired. This will allow the hairband to lay naturally. Parting the hair will make blending easier.
Step 2: Place hairband on the crown of the head. The hairband should rest about 2" from the hairline. Allow the weft to fall naturally between the ears at the occipital.
Step 3: Using the end of a rattail comb, gently pull the natural hair over the hairband to disguise it.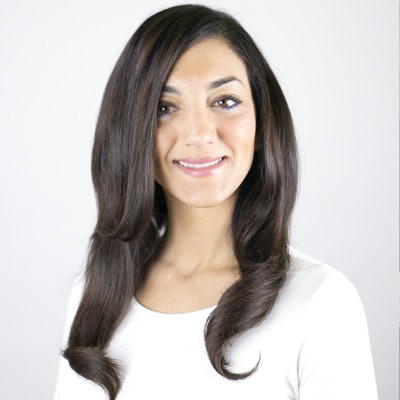 Step 4: Continue this around the head until the band is completely covered and seamless.
For more information visit hairtalkusa.com.
[Images and video courtesy of Hairband/Hairtalk]