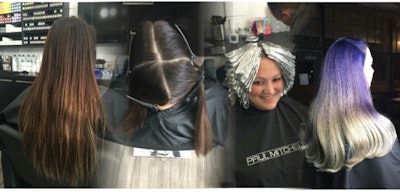 Transformation time and we're fully committed!
 
Step One: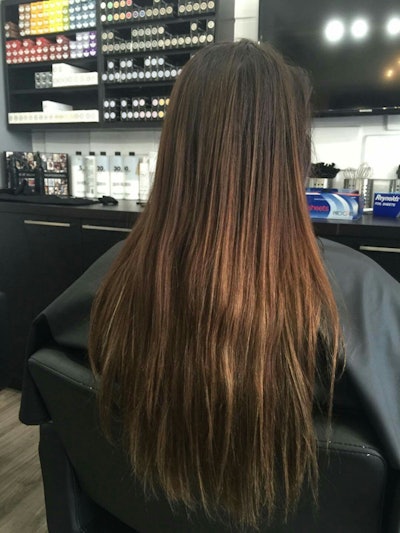 Density. Porosity. Elasticity.
 
We will be platinum carding our guest's hair and want to make sure that all the boxes are checked and her hair is healthy for the lift that is need when creating the perfect mermaid inspired trend.
 
Step Two:
Sectioning.
Four standard segments. When starting with the platinum card, teamwork makes the dream work. Start in the front two panels and work from the bottom to the top.
 
Step Three: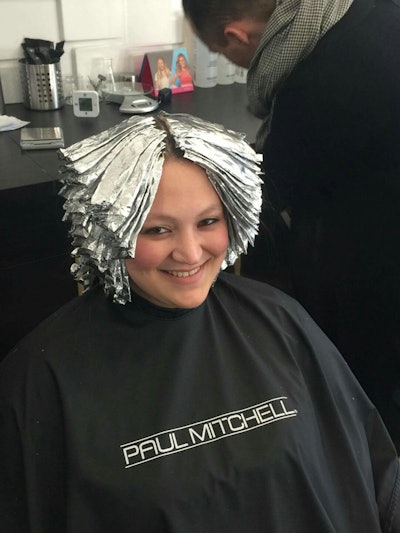 Formulation.
 
Formula 1: The Color XG Blue and Violet intensifier equal parts with 10 volume cream. (rooted violet)
 
Formula 2: The Color XG UTV and Violet intensifier equal parts with 10 volume cream. (Vivid violet)
 
Formula 3: The Color XG UTV 1oz and a dot of red intensifier and equal parts 10 volume cream. (iridescent rose)
 
Formula 4: The Color XG Gold intensifier and 10 volume cream. (Pastel Yellow)
 
Start the application on an all over blonde canvas.
Start at the base and apply formula one from the regrowth to 1/4 of an inch out.
Formula two from the line of formula one to mid-shafts. To melt, use your fingers the marry the line together.
Connect formula three and four with formula two. Balayage technique for formula three and four. The ends were really blonde and wanted a hue of color. Alternate and blend the panels.
Process for 25 minutes and rinse with cool water.
 For Finishing products utilize Paul Mitchell Mirror Smooth High Gloss Primer and Awapuhi Wild Ginger HydroCream Whip.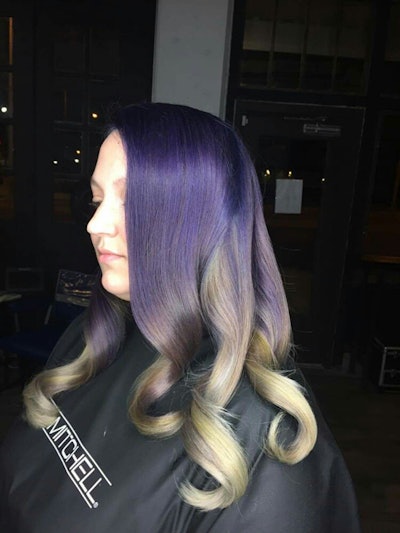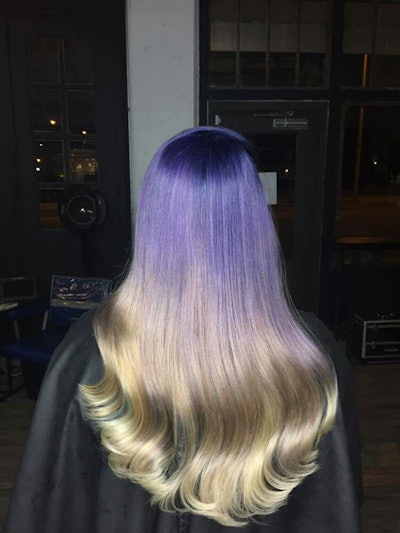 [Images courtesy of Joshua Ladner]