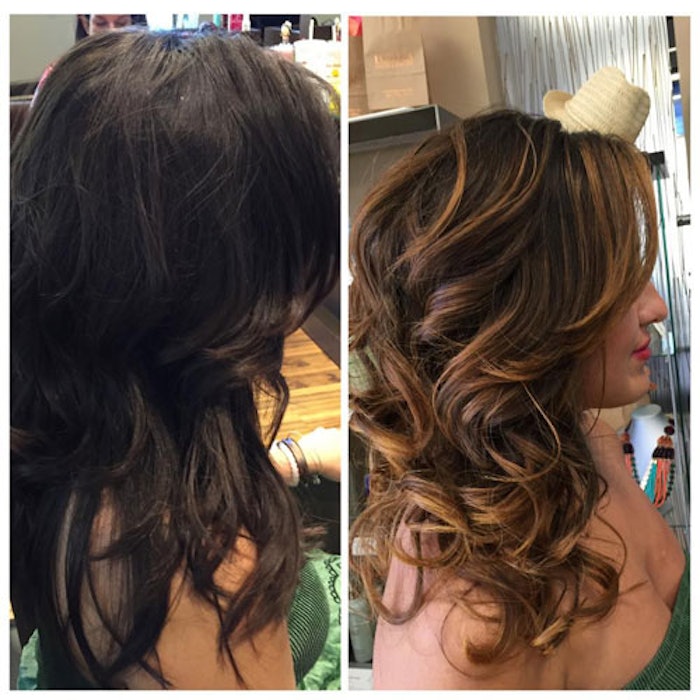 Hairstylist Margarita Ford recently helped transform one of her long-time clients, taking her hair from basic brunette to this gorgeous, "caramel kiss" balayage hue. Says Ford, "I've know this beautiful 21-year-old beauty since she was five, giving her haircuts throughout most of her milestones. Once I moved out of state, I didn't see her for a few years but she promised me I'd be the first to color her hair when she was ready. Well, [eventually] she messaged me for an appointment right before her 21st birthday. She wanted to color her hair and [wondered if] I ready. Absolutely!

"She messaged me 3-4 pics. and they where all a nice form of balayage/hair painting [that] could be grown out easy. So I choose to do just that!"
Get the Look:
FORMULA
1. Wella Blondor, Olaplex and 30 volume
2. Candy Shaw balayage Lightener and 30 volume

HOW TO
1. "I sectioned her hair and started in the back where her hair was darkest and alternated V AND W balayage patterns with both mixes," Says Ford.

2. "When I got to the front I bumped up both my mixes to 40 volume and she was ready 25 minutes later.

3. "I washed her hair, towel-dried and applied Redken Shades::1 oz. 9n. 1/2 oz clear, 1/2 oz. 6T for 10 minutes at the bowl… The rest was easy!"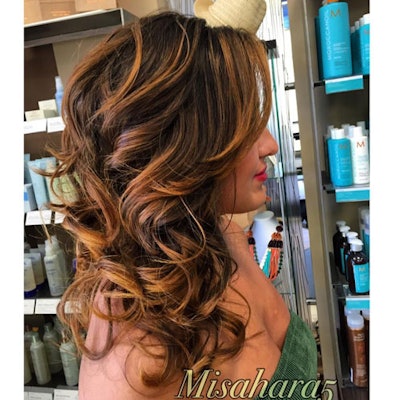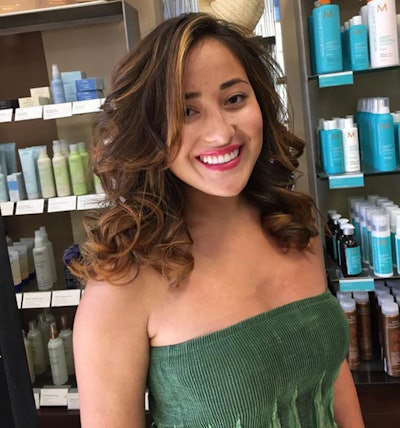 For more, follow Margarita Ford on Instagram @misahara5.

[Images courtesy of Margarita Ford via Facebook]