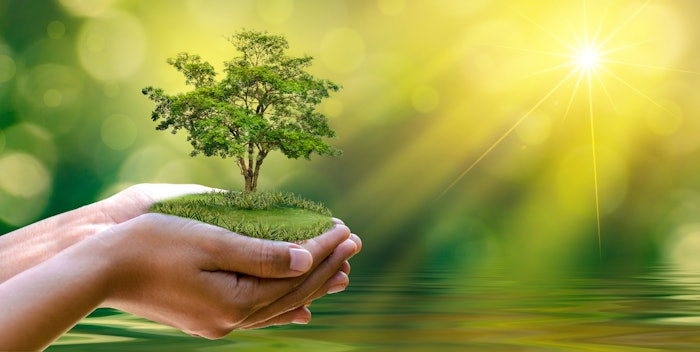 Olivia Garden co-owner Anne Maza discusses sustainability in the professional beauty industry.
Maza spoke with our own Alyson Osterman.
How can salons incorporate green practices to help with sustainability?

Invest in your supplies–while environmentally friendly products usually cost more in the short term, they are well worth it. You can also invest in higher-quality tools that last longer, which creates less waste over time. When you make these investments, be sure to share with your clients so they know how much you care! Also, make sure to work with reputable companies that are committed to sustainable practices. Many manufacturers may claim that they are making a positive environmental impact, but do your research to make sure that is true!
How can individual stylists also help the industry carve a greener path?
Align yourself with brands who support your beliefs and are investing in sustainable practices. Your dollars can influence change! If you need inspiration, communicate with your clients. Ask them what sustainable options they would like to see in your salon. Happy clients + more sustainable practices = a win-win!
Even if you don't consider yourself environmentally savvy, it is never too late to get educated about your impact on the environment and how you can help. Stay up to date on what is happening in the salon industry; there are tons of new technologies and services to help you reduce your carbon footprint coming out all the time! There are plenty of resources online with easy-to-digest information and easy-to-implement action plans. Then you can share your environmental knowledge with your coworkers and clients. Any step toward sustainability is a good one!
What are ways Olivia Garden is incorporating eco-friendly practices as a brand?
Olivia Garden's headquarters in Antioch, California, is completely powered by renewable solar energy! Plus, Olivia Garden is on track to reduce its carbon footprint by over 30 percent in 2022 through making changes to material packaging, merchandising, and switching some products to be made with recyclable materials. By 2025, Olivia Garden is planning to have the smallest carbon footprint possible without impacting the durability, longevity, quality and performance of its tools. With more than 300 products currently being manufactured by the brand, that is a huge feat, but Olivia Garden had already started this undertaking and will be working incessantly until all products have been analyzed, reviewed, tested and modified where possible to be more eco-friendly.
Where do you see the salon industry heading in the future, in terms of emphasizing eco-friendly practices in their spaces?
The salon industry is a massive generator of waste, but that means we have many opportunities for change. Refill programs, eco-conscious product packaging and salon specialty recycling programs are becoming more mainstream, and we hope that the more accessible these programs become, the more the salon industry will be able to head toward a more sustainable future.