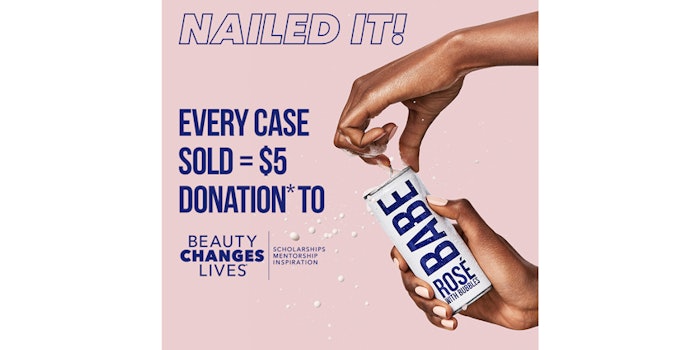 Babe wines is celebrating the professional nail industry's future with a donation program.
Now through December 31, 2020, Babe is donating $5 to Beauty Changes Lives for every case of its canned wine sold in California up to $10,000.
"We've seen how nail salons and their customers have been frustrated by repeated lockdowns in 2020, and we wanted to give back," says Rachel Soble, trade experience manager for Anheuser-Busch.
Babe's packaging supports hygienic safety protocols and complies with the serving size requirements salons and nail spas must meet to serve alcoholic beverages.  
"The shuttering of salons and spas during the pandemic has opened the eyes of consumers and also brands to how vital the beauty industry is to helping people look and feel their best," says Beauty Changes Lives president Lynelle Lynch.