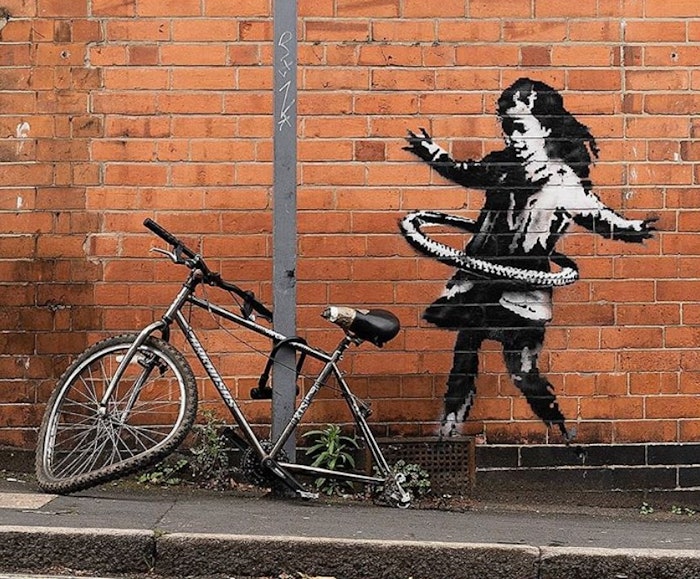 Enigmatic street artist Banksy has confirmed on Instagram that a mural of a girl hula-hooping on the side of AVI Hair and Beauty Salon in Nottingham, England, is his latest work of art.
According to a www.theguardian.com article, the salon, which recently reopened following lockdown, is run by Surinder Kaur. She explained that the mural has brought in curious observers but is unsure about the impact it will have on her business.
The mural is on display behind a tattered bike with a missing tire, which the little girl in the mural appears to be using as a hula hoop. According to Kaur, the bike appeared chained to the lamp post at the same time as the mural.