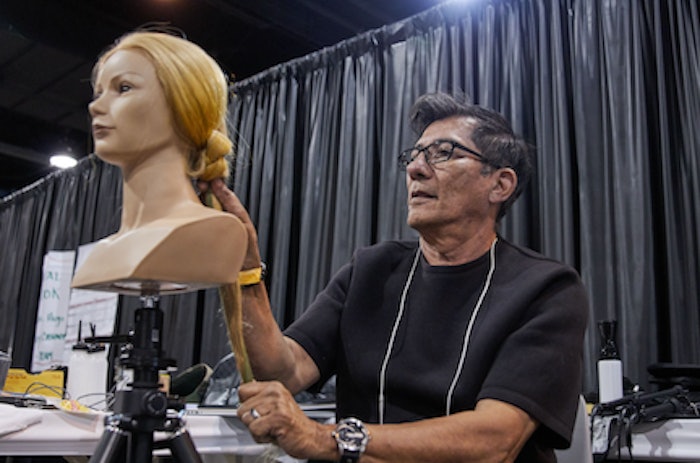 "Graduating beauty school is a great accomplishment, but your educational journey doesn't stop there…we must never cease to LEARN," says Sam Villa, cofounder of Sam Villa and global artistic ambassador for Redken.
See what LEARN stands for:
Listen–Communication builds wealth, and it centers on listening more and speaking less. Listen to understand versus to be understood. Make it about your guests and how you can make their lives easier; if you help them, your success will follow.
Education–Seek out all the education you can and learn everything about how to achieve results in better and faster ways.  Check the social channels of your favorite stylists; there's so much rich education that is free! We do three free shows a week.
Anxious–Remain anxious to learn and perform services with intent on each guest who sits in your chair. However, be open to other ways of doing things; beauty school does not teach you everything. 
Risk–Be confident. You can do this; trust and believe in yourself based on what you have learned. Remember, with risk comes reward, so focus on how you "can" versus why you "cannot."
Necessary–Advanced learning is necessary to build your skill level so you can confidently perform quality services. Even if a guest does not like the result, if you understood her vision and executed it well, that's success.