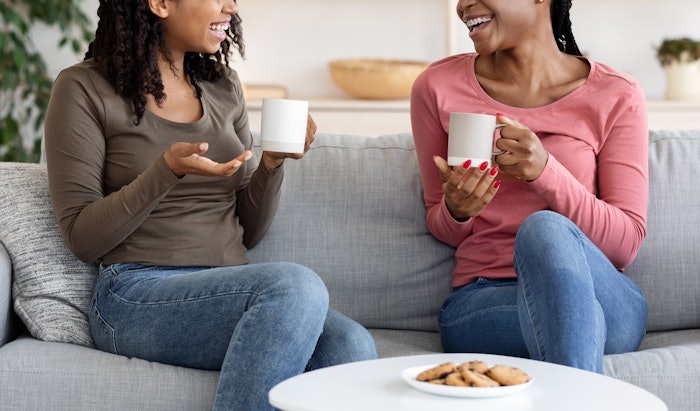 Takisha Sturdivant-Drew, celebrity hairstylist and founder of TSD Hair, is bringing politics and hair together in her upcoming Instagram live series. Throughout the years she has learned that hair, especially Black women's hair, holds deep political implications and that her clients' choices often make more than just a style statement. She birthed PolitiCURL.
PolitiCURL: A Candid Chat with Friends about Politics, Hair, and Everything in Between, will feature a monthly conversation with a celebrity client on everything from their own style choices to the political history surrounding hair.
It will take place on her Instagram Live channel starting later this month. September's conversation (September 28th at 6 pm EST) will feature a conversation with Kerry Washington. In October, she will sit down with Naturi Naughton (date and time TBD). Details are forthcoming about November's celebrity guest and date.
TSD Hair will also announce the release of its limited-edition haircare set, celebrating women's natural beauty and freedom of expression with a specially formulated shampoo and conditioner set. This exclusive offering is paired with a special VOTE headband: encouraging women to not only celebrate their unique personal style, but also to raise their voices by casting their votes in this election. Also, 10% of all proceeds of TSD Hair's limited-edition Vote headband set will be donated to "I am a Voter".
Fans of the series and TSD customers are encouraged to use #politicurl to show their best shot of them wearing the vote headband. The winner will receive a full set of TSD Hair clip-ins.