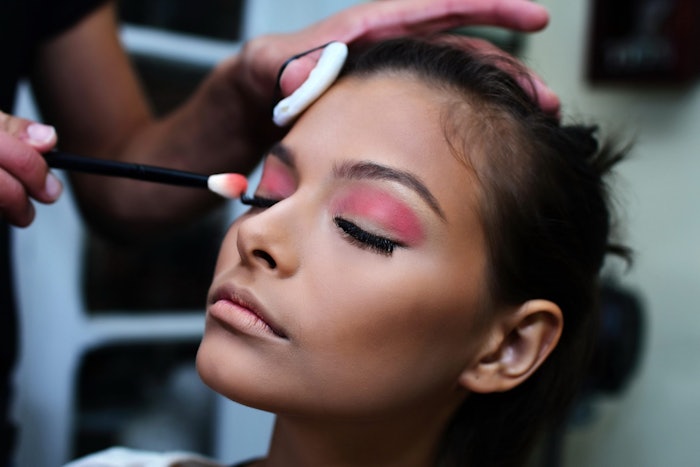 The Beauty Changes Lives Foundation will publicly debut the "Make Your Mark" national recruitment initiative on Saturday, September 11, during America's Beauty Show in Rosemont, Ill. Targeting Gen Z, the "Make Your Mark in the Park" event, from 7 p.m. to 10 p.m. will feature an evening of immersive events including presentations and experiences.
Admission is free and attendees can visit the relaxed, festival-like experience to enjoy live music and connect with members of the professional beauty community at tents and pop-up stations. Representatives from beauty education programs/schools will be available along with brands from various segments of the beauty and wellness industry. Attendees can learn about scholarships and discover resources to turn a dream of a career in beauty into a practical reality while hearing licensed professionals share their perspectives on the industry.
The Make Your Mark campaign was launched by Beauty Changes Lives in Fall 2019. The nationwide recruiting initiative unites beauty brands and influencers to disrupt conventional perceptions of beauty and introduce a new generation to the possibilities beauty careers present.  The "Make Your Mark in the Park" event will be the first non-virtual event since the campaign was launched.
The experiential evening will embrace the "people-centric" aspect of careers in beauty. According to U.S. News Best Job Rankings in 2019, beauty ranks fifth on a list of the "best social service" jobs. "The people who work in the professional beauty sector are passionate about giving back to others – whether it's helping their clients look and feel better or sharing why they love their work," says Lauren Conway, executive director of Beauty Changes Lives.  "Attending Make Your Mark on the Park is a fun and easy way for people interested in beauty to learn about all of the possibilities, whether their dream is to work as a hairstylist, barber, esthetician, nail tech or salon/spa owner."  
---
About the Beauty Changes Lives Foundation: With a mission to elevate, educate and empower, Beauty Changes Lives is uniting the industry and building awareness of the extraordinary career opportunities in the beauty, wellness and massage therapy industries. Learn more at www.beautychangeslives.org or find us on Facebook and Instagram.  
 .