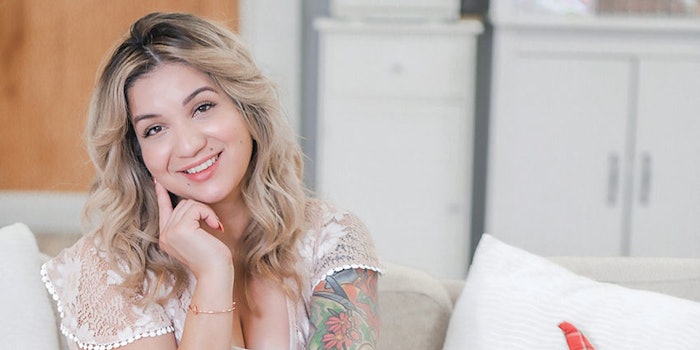 1 Hope
This four-letter word has fueled my career. I had hope that things would work out when I dropped out of college and joined beauty school. I had hope that I would make it as a salon owner after opening a shop with no idea of how to run a business. I had hope that everything would work out and I would return to work after a life-changing accident left me paralyzed from the waist down. Hope has helped me achieve my goals.
2 Change
The only constant in life is change. I'm naturally a creature of habit and it took me many years to begin embracing the uncomfortable feeling that change brings. Now, I see each big turn or twist in life as an opportunity to advance, to evolve and to level up to the next, best version of myself.
3 Giving Back
One of my callings is being able to give to others; it was always something my heart desired. As an educator, I feel fulfilled in knowing that I can reach out and help so many people around me, especially thanks to the power of social media.
4 Community
There is no other community as badass, loving, supporting and giving as the hair industry. I have found some of my best friends, biggest cheerleaders and huge sources of inspiration all within our community of professionals. This aspect of our industry gets me pumped; it's one of the main reasons I love being a stylist and an educator.
5 Positivity
A dear friend of mine once said that I practice "radical positivity." No matter what adversities life throws my way, I tackle them head-on and make the most out of what may be a bad situation. I'm passionate about sharing this outlook with the world and helping others who may need a little push, a bit of love and a whole lot of positivity.
6 Individuality
There was a big chunk of my life in which I wanted to fit in, but I've always felt different—this wore at my confidence for many years. It wasn't until my life-changing accident, and having to adopt a new way of life from a wheelchair, that I realized I was never meant to fit in; in fact, it's my unique qualities that make me who I am. I had to become so noticeably different on the outside to finally realize how special I am on the inside. Helping others embrace their individuality is one of my passions.
7 Perspective
When things get really hard, I silently chant this mantra I came up with: "Change a negative into a positive." In every situation you always have the choice to make it what you will. I make the conscious decision to see everything—even the bad days—as an opportunity to grow, learn and evolve. It's your choice to see something as negative or positive; you're in control of your perspective.