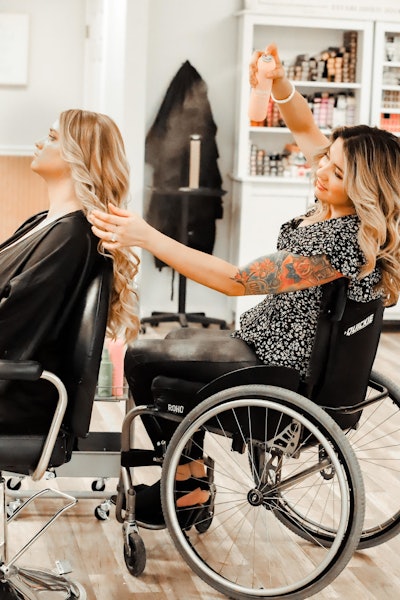 Yara de la Torre is a 29-year-old hairstylist who has been in the beauty industry since the age of 17. Beginning as an assistant, she spent seven years learning and growing as a stylist, establishing herself before opening her own salon, Lashes & Curls Studio, in July, 2018 in Key Largo, Florida.
She's a salon owner, avid colorist, balayage specialist and an educator with the Sunlights Balayage Artisan Team, and most recently an ambassador and educator with DesignME Hair.
de la Torre discovered her niche with color in 2017 when she dove deep into balayage and used that as a fuel for her career and growth. But on April 28th, 2019, everything changed. She fell two stories and broke her back, leaving her paralyzed from the waist down. 
After five months of rest and recovery, de la Torre made her way back into the salon to pick up where she left off. She focuses on balayage, team leadership, education and giving back to hair community who supported her through all her journey.
de la Torre's main focus is always on easy-to-understand education, hair tips, blonding, balayage and radical resilience and positivity. You can follow her work on Instagram at @yaradoeshair