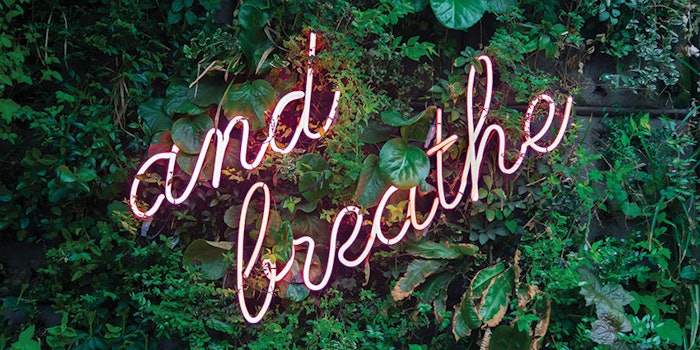 Wellness, one of the latest buzzwords, has likely never been more necessary in our overall health than it is today. With the onslaught of stress that we've been experiencing as a result of the pandemic and salon closures, beauty professionals and consumers alike are in desperate need of that TLC.
Here, Morgan Haile and Taylor Daniel, the creative duo behind Morgan Taylor Professional Nail Lacquer, weigh in on how beauty professionals can bring wellness into their lives.
What does wellness mean for beauty professionals?
Now more than ever beauty, health and wellness are coming together. We are our most beautiful selves when we're comfortable in our own skin. It's essential that we're healthy physically, emotionally, socially, intellectually and professionally. And we in the beauty industry have the power to inspire others to be the best version of themselves.
How can nail pros incorporate wellness into their services?
Wellness is becoming essential for any service, and creating that wellness experience begins with customer care. Talk to clients about the type of service they'll receive and what products you'll be using. Our research shows that clients look for quality products with effective ingredients. When you can create an experience that features the same ingredients throughout, it makes for a more comprehensive service—like with our new ultra-moisturizing Coconut and Honeydew Bare Luxury Pedicure & Manicure system.
What about in their own lives?
It's important for nail professionals to make wellness a priority. Whether they're back with clients at the salon or are still making plans from home, incorporating wellness into their everyday life should be done so regularly that it becomes a habit.
What do you two do to promote wellness in your lives?
Wellness is an active process of making positive choices toward a healthy life. We utilize vision boards to help keep our goals on track. We've also found that surrounding ourselves with good mentors—whether that's family and friends or even books or podcasts—helps champion us to achieve our goals.