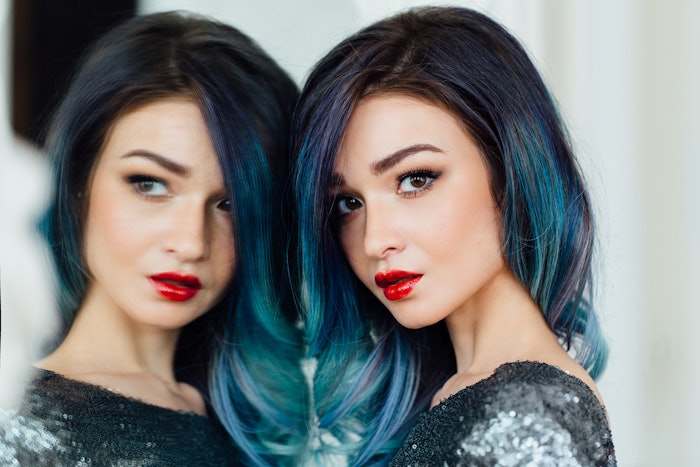 https://www.dreamstime.com/stock-photo-fashion-portrait-gorgeous-girl-blue-dyed-hair-long-beautiful-evening-cocktail-dress-curly-professional-makeup-image87716460
Wella has announced the finalists for the 2020 Beauty Envision Awards.
The awards will be hosted virtually on the Wella Education Facebook page on Sunday, August 9, 2020, at 5 pm PST. Following the live show, the footage will be available via Wella Education's YouTube and IGTV.
The winner of each category will receive a $5,000 Visa gift card and professional products from professionalstore.com. In addition, winners of the Wella "Color Artists of the Year" will qualify to attend the International TrendVision Creative Retreat in 2021.
NEW "Natural Texture Artist" sponsored by Clairol Professional, #ClairolPro2020BEA
US and PR "Color Artist of the Year" sponsored by Wella Professionals, #usWella2020BEA
Canadian "Color Artist of the Year" sponsored by Wella Professionals, #caWella2020BEA
"Editorial Artist" sponsored by ghd, #ghd2020BEA
"Creative Artist" sponsored by Sebastian Professional, #Sebastian2020BEA
"Men's Artist" sponsored by SebMan, #SebMan2020BEA
"Total Transformation" sponsored by Kadus, #Kadus2020BEA
"Bridal Hair Artist" sponsored by NIOXIN, #Nioxin2020BEA
"Nail Artist" sponsored by OPI, #OPI2020BEA
"FUTURE STAR" #FutureStar2020BEA
"Elite Artist" #Elite2020BEA
"Salon Team" #SalonTeam2020BEA