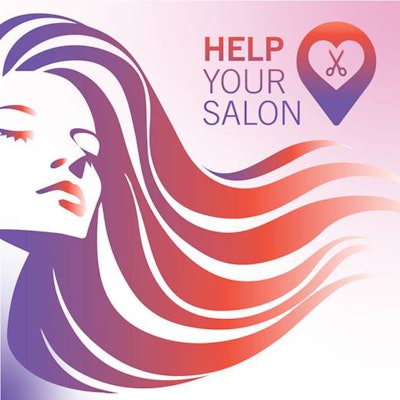 Since so many salons are currently still shuttered or unable to retail product safely in their salons, Henkel decided to demonstrate their dedicated support to the hairstylist community. That's why Henkel North America's Beauty Care Hair Professional brands have teamed up with a service provider and launched Help Your Salon, an e-commerce affiliate program: HelpYourSalon.shop/us. The program is a quick and easy way for salons and stylists to retail products to clients while earning up to 50% commission. Henkel is not earning any profit with this initiative but is fully focusing on supporting this cause.
The free HelpYourSalon.shop/us solution allows for stylists and salons to generate additional income through purchases of hair care products from brands like Alterna, Joico, Kenra Professional, PRAVANA, Schwarzkopf Professional, Sexy Hair and Zotos Professional. Every purchase benefits the salon community by putting resources back into their pockets during this unprecedented time. Each brand page on the HelpYourSalon.shop/us website hosts their select, most popular products for consumers to purchase. Clients have the ability to browse through and select multiple brands from the portfolio for purchase.
How does it work for salons and stylists?
Register yourself or your salon on www.helpyoursalon.shop/us/salon-registration/ 
Receive a unique code via email within one business day
Share your unique code with clients and direct them to www.helpyoursalon.shop/us/ to shop at a discounted rate of 10% off retail price plus free shipping
When the client enters your unique code at purchase, you earn commission
Earn 35% under $30 cart value 
Earn 50% over $30 cart value 
For purchases made using code "HelpYourSalon," all registered stylists and salons will receive a proportional amount.
Benefits
There is no risk to the stylist or salon
Commission is paid out weekly 
No registration or ongoing costs
Packing and shipping will be handled to deliver products directly to the purchaser