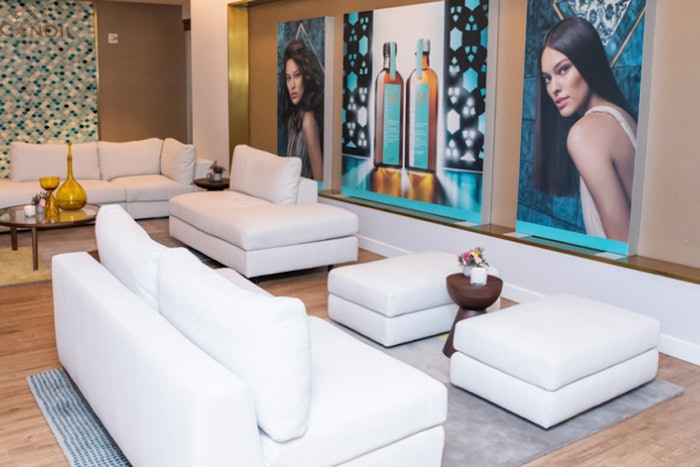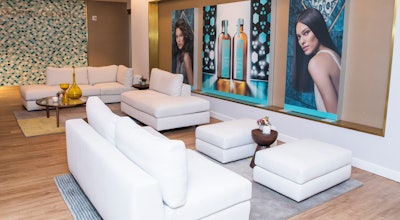 Designed to provide hands-on, customized education to stylists at every phase of their careers, the new state-of-the-art Moroccanoil Academy in New York City recently opened its doors. The 8,500-square-foot Academy incorporates gold fixtures, a gold leaf ceiling treatment and mosaics sourced from eco-sustainable materials, and in keeping with the brand's belief in sustainability, the space prioritizes LEED-certified materials throughout. Featuring a 50-table business education classroom, as well as a 30-station styling and cutting classroom for hands-on courses, the layout can be transitioned to deliver flexibility for a variety of needs.  "The stylist community has been a key contributor to the success of Moroccanoil from the very beginning, and this spectacular new space allows us to reinforce our commitment to them," says Moroccanoil co-founder Carmen Tal.
Classes will encompass pillars of education that Moroccanoil represents, including styling and cutting, business programs and specialized workshops. Designed to challenge, educate and foster the careers of stylists, salon owners and managers alike, these programs take a unique approach to emphasize methods for competing in today's ever-changing retail and service landscape. Academy Classes will be hosted Monday through Wednesday, with each lasting one to three days. The classes will be led by Moroccanoil educators, such as artistic director Kevin Hughes, as well as industry experts to educate professionals on subjects ranging from bridal-inspired runway looks to unconventional notching techniques and razor work.
RELATED: Moroccanoil Styles The Blonds Spring 2020 New York Fashion Week Show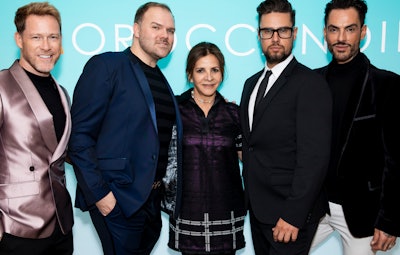 "When I was a hairdresser in the salon, I wanted to continuously learn, which provided ongoing growth not only for my professional development, but for my business in the salon and ultimately in myself," says Moroccanoil vice president of global education Robert Ham. "I've never forgotten the need for those resources. That is why it has been my commitment, and the commitment of Moroccanoil, to offer all stylists the opportunity to learn through quality, accessible education. That commitment is now being furthered by the launch of our new Moroccanoil Academy."
Additionally, the Academy is equipped with a professional content studio for creative brand use and features modern technological capabilities, including plug-and-play systems, audiovisual equipment, theater seating, a raised stage, and an iCam to allow for different angles and live streaming. Stylists can register immediately for Moroccanoil professional courses at MoroccanoilProfessionals.com.