Trendafilka Kirova crafts braided styles that will leave you breathless.
Who: ​Trendafilka Kirova 
Number of Followers: 170K
Location: Freelance in Veles, Macedonia
They say a picture is worth a thousand words—a saying that definitely rings true for Trendafilka Kirova's photogenic creations. From intricate Dutch braids to refreshing takes on classic favorites like the fishtail and infinity styles, Kirova weaves plaits that ignite instant inspiration. When it comes to finding her own spark, the stylist seeks inspo from her peers Alexandra Wilson, Antonio Estrada and Trae Howard, to name a few. Her top tip to get you started on your own plait creation? "To keep hair in place, the key is to properly prep it with a smoothing serum or spray before braiding," she says. " is will control any frizz or flyaways and allow for clean strands while braiding."
RELATED: Rising Star - Hairstylist Michael Gray
RELATED: Rising Star - Hairdresser Maayan Birnstein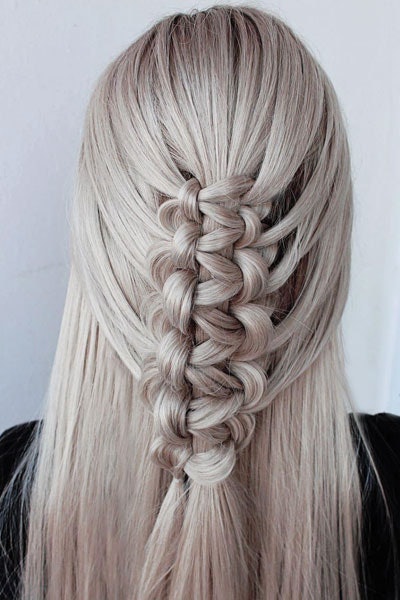 Trendafilka Kirova shares how to weave this braided look.
- Start with three sections and make the middle section bigger. Throughout the style only move the left and right sections, keeping the middle section in the same position.
- Bring the left section to the right over the middle section by creating a loop on the left side and underneath the right section. Bring the right section to the left under the middle section and through the loop on the left side. Pull to secure.
- Reverse your order by bringing the right section to the left over the middle section and underneath the left section. Carry the left section to the right under the middle sections and over the right section in the loop. Pull to secure.
- Repeat these steps by adding hair to the left and right sections.
- Secure with an elastic band. 
[Images: Courtesy of Trendafilka Kirova; Instagram]
This story first appeared in the November issue of Beauty Launchpad in The Colorist section. To receive the magazine, click here to subscribe.