Aloxxi's latest trend compilation is an examination in contrasts— wavy manes with a touch of whimsy meet sleek strands that are rooted in reality; likewise, paler-than-the-moon shades contend with earth-driven chestnut tones. In summation: As far as summer beauty is concerned, anything goes.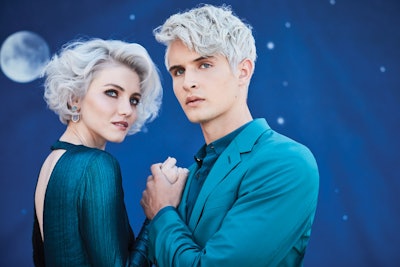 Trend: Super Moon
Front and center in "Super Moon," the Aloxxi team-dubbed "otherworldly palettes" evoke a sense of stillness in an "ever-moving world."
RELATED: The Aloxxi National Education Team Taps a Playful Pink Formulation
Trend: In Bloom
Rooted in romance, "In Bloom" exudes warmth and vitality with golden tones and delicate boho-derived styling.
RELATED: Aloxxi Artist Michael Dueñas Shares His Best Hair Cutting Tip and Go-to Product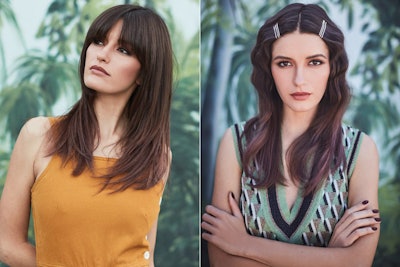 Trend: Tropical Delight
"Tropical Delight" shines the spotlight on hairstyles and colors that are meant to be flirty, feminine and, above all, fun. Varying textures in the hair render movement for an ultra-tactile effect.
[Photographer: Maarten De Boer; Hair: Cassi Young-Paxton, Sam Labella and Josie Lafield; Makup: Noel Nichols; Wardrobe: Lisa Peckham; Nails: Letrice Lopez]
This story first appeared in the July issue of Beauty Launchpad magazine. To receive the magazine, click here to subscribe.