Fashion and hair often inform one another, with each component of the wearer's personal style working in tandem to evoke her outward persona. Enter the Sassoon Academy's autumn/winter collection, Plastic. Inspired by Italian fashion house Fiorucci—a brand that's all about flash and kitsch, and which often taps a plastic aesthetic for its wares—the mane masters behind the strands created looks that likewise center on fun and flamboyancy.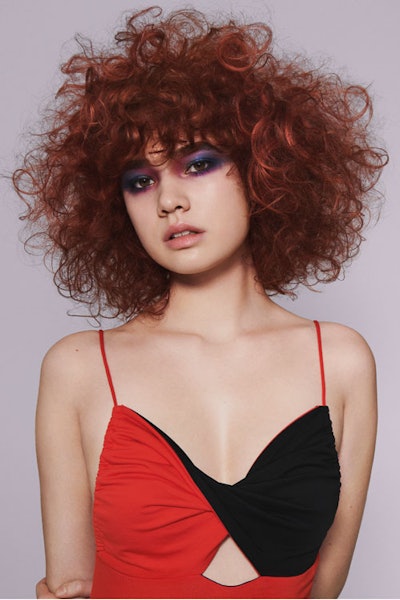 In Color
RELATED: Innovative High-Tech Tools That Are Changing the Hair Game
The hues in the collection celebrate the classic Sassoon veil technique first used in the '70s as a method of diffusing panels of color throughout the hair and to conceal regrowth along the hairline. Here, the classic technique gets a contemporary twist with neutral veils that lie across the hair's surface while brighter tones beneath diffuse through the outer layer.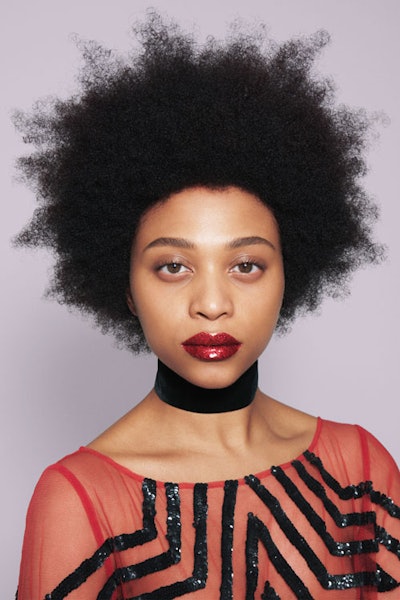 A Cut Above
RELATED: Brands Go Pink to Support Breast Cancer Awareness Month
Sections are cut with more breadth to lend a dramatic saw-tooth effect to the hair's perimeter, which becomes even more dramatized with edges shaped by fragmented lines.
[Images: Hair: International Creative Team led by Mark Hayes; Makeup: Daniel Kolaric; Stylist: Mathilde Dutheil; Photographer: Benjamin Vnuk]