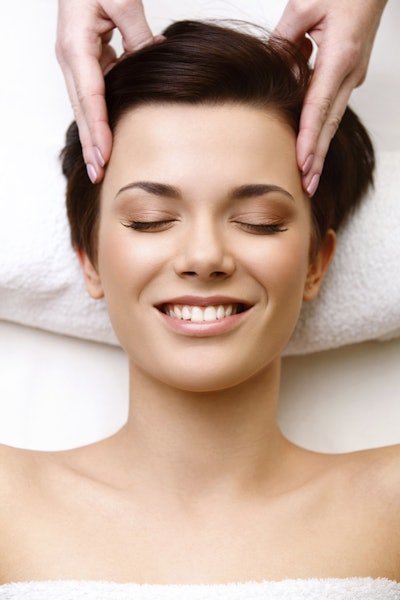 As the holidays approach quickly, don't let the stress of the season get the best of you. In fact, we recommend heading to the nearest Burke Williams Spa to indulge in one of their many services, ranging from massages to facials. One of our favorites at the moment is the Burke Williams Anti-Aging Facial, which combines the best from science and nature to regenerate and firm skin cells. Beauty Launchpad recently sat down with Diane Hibbard, Burke Williams vice president of treatments and development, who shared more details about this amazing treatment.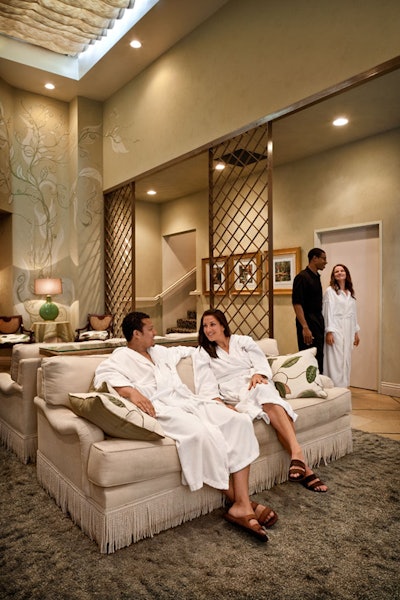 BEAUTY LAUNCHPAD: What is the Anti-Aging Facial and what are its benefits?
The Burke Williams Anti-Aging Facial combines the best from science and nature to regenerate and firm skin cells. It's one of our most popular services and is a wonderful way to pamper yourself while giving your skin attention and analysis from our skilled estheticians. 
BEAUTY LAUNCHPAD: What products are used?
Our estheticians incorporate a variety of products into Anti-Aging Facials, including botanically derived stem cells and R# Transform from Burke Williams' exclusive H2V skincare line. R3 Transform helps repair damage using Matrixyl peptides to increase your skin's resiliency and boost collagen production—and it's actually available for purchase on our website. 
BEAUTY LAUNCHPAD: What does the Anti-Aging Facial consist of?
The Anti-Aging Facial consists of two professional enzymatic peels focused on brightening and removing dead skin cells. After the peels, your esthetician will infuse the skin with three of our signature enhancements from our H2V collection using the latest technology in peptides targeting fine lines, wrinkles, and pigmentation. 
BEAUTY LAUNCHPAD: How often is it recommended to receive an anti-aging facial?
Guests should consider this treatment every 4 to 6 weeks, and should keep in mind that this is not a service for those who are pregnant or have received a facial injectable in the past 72 hours. Otherwise this is an ideal service for guests looking to enhance their skin and enjoy a fabulous spa day at Burke Williams.
For more information or to sign up for a treatment, visit www.burkewilliamsspa.com.