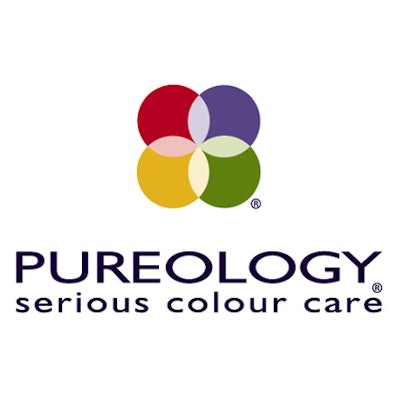 Pureology, originally founded in 2001, has always held its formulas to the highest standard in sulfate-free and safe color haircare. Grounded in a mission to provide superior products to professional hairstylists and their clients, Pureology prides itself on aligning with charitable organizations holding the same strong dedication to the people they serve. Pureology is proud to reaffirm its commitment to raising awareness, giving back to the community, and supporting ovarian cancer survivors and their families through a renewed partnership with the National Ovarian Cancer Coalition (NOCC).
 
In addition to a monetary donation of $100,000, Pureology is devoted to supporting the NOCC through ongoing digital and social activations, sponsorship of NOCC Run/Walks to Break the Silence on Ovarian Cancer, and partnerships with local Pureology salons and the Pure Artist network at select NOCC events in 2017. Pureology is excited to rejoin the NOCC as an advocate in fulfilling its mission "to save lives by fighting tirelessly to prevent and cure ovarian cancer, and to improve the quality of life for survivors." Follow along and join in the conversation around ovarian cancer awareness by utilizing the #ThinkTeal and #KnowOvarian hashtags across social media platforms.
 
"Affecting more than 22,000 women annually, early detection is crucial to improving survival rates for those diagnosed with this disease," explains Leslie Marino, General Manager of Redken and Pureology. "We at Pureology are extremely proud to use our voice in support of the NOCC in raising awareness for a cause that impacts so many women. Behind the chair and out in the field, our Pureology family is dedicated to this partnership and the community that ovarian cancer impacts every day."
 
"For more than 25 years, the NOCC has been committed to support the ovarian cancer community.  We are thrilled with Pureology's commitment to provide financial support of specialized programs for those women and families affected by this deadly disease," states David Barley, CEO of the NOCC. "We are confident that this partnership will save lives with earlier awareness. We appreciate a global brand like Pureology for its the continued dedication to the community."
 
Help local NOCC chapters and Pureology Break the Silence on Ovarian Cancer by participating in a walk with your Pureology salon, clients, family, and friends:
May 6: New York City
May 6: Washington, DC
May 20: Illinois
June 10: Iowa
June 17: Frederick, MD
Sept 3: Austin, TX
Sept 9: Philadelphia, PA
Sept 10: Massachusetts
Sept 16: Connecticut
Sept 16: Dallas/Fort Worth
Sept 17: Central Maryland
Sept 17: Pittsburgh
Sept 17: Clarabeth/York, PA
Sept 23: Long Island
Sept 24: New Jersey
Oct 1: Rhode Island
Dec 12: Phoenix, AZ
 
For more information, please visit Pureology.com and Ovarian.org.