Beginning July 2016, Schwarzkopf Professional will introduce three easy-­to-­use mobile applications for day­-to-day salon support. As digital tools are playing an increasingly important role in day-­to-­day salon business, Schwarzkopf Professional aims to provide colorists and hairstylists with innovative solutions to help them integrate mobile devices and iPads into their working day.
The innovative applications - which were created by hairdressers, for hairdressers - will change the way that they look at their salon business. The apps will enable hairdressers from all over the world to have access to detailed client consultations, customized color formulations, and 360 degree education in the palm of their hand.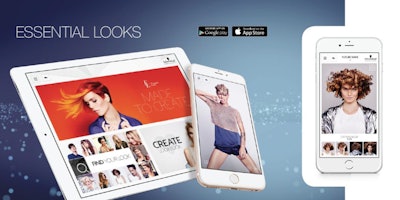 Essential Looks App
Get inspired to create the hottest seasonal trends with the Essential Looks App - your very own personalized lookbook. Colorists and hairdressers will have access to the latest news and trends handpicked from the catwalks of New York, Paris, London, and Milan. Perfect your cutting and coloring skills and explore a new wave of education with 360 degree imagery, videos, and the latest style and product tutorials. Stylists can learn straight from the professionals with exclusive access to the Schwarzkopf Professional Ambassador's Lookbooks and Collections, and create their very own Salon Look Book and custom collection!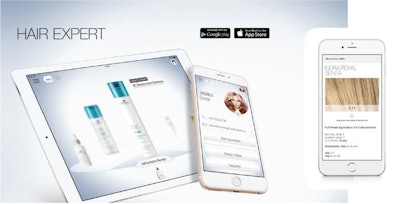 Hair Expert App
The Hair Expert App by Schwarzkopf Professional supports hairdressers throughout the entire haircare process – from consultation to recommendation. The application includes; Diagnostic Questionnaires, Tailor­made Therapies, Home Care Recommendation as well as a comprehensive range of digital client consultation tools and support features. The App also offers clients a wide range of advice about haircare, product information, and a salon finder. Create an expert diagnosis for your client's service from start to finish, then input all of their information in an integrated client management database.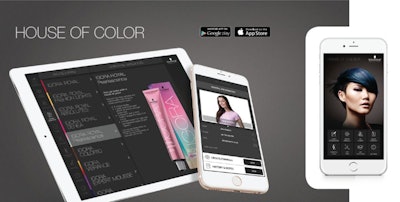 House Of Color App
With House of Color, Schwarzkopf Professional enables easier salon support and communication with customers. The multifaceted application, with its easy-­to-­understand structure and handling, helps to offer the best color consultation possible. The state­-of­-the-­art tool helps foster hairdressers' color knowledge - including consultation steps, formulas and latest inspiration - and consolidates the brand's dedication to salon success worldwide. The House of Color application is rounded off with creative inspirations taken from the highly-acclaimed semi­-annual ESSENTIAL LOOKS collection. Stunning images featuring the latest trends inspired by catwalk looks offer a vivid insight into Schwarzkopf Professional's creative visions. The ESSENTIAL LOOKS elements that are implemented within the application, make the tool an invaluable resource and reference guide for coloration services in the hairdresser business.
The Essential Looks, Hair Expert, and House of Color mobile applications from Schwarzkopf Professional are available beginning in July 2016 on iPad, iPhone and Android devices.