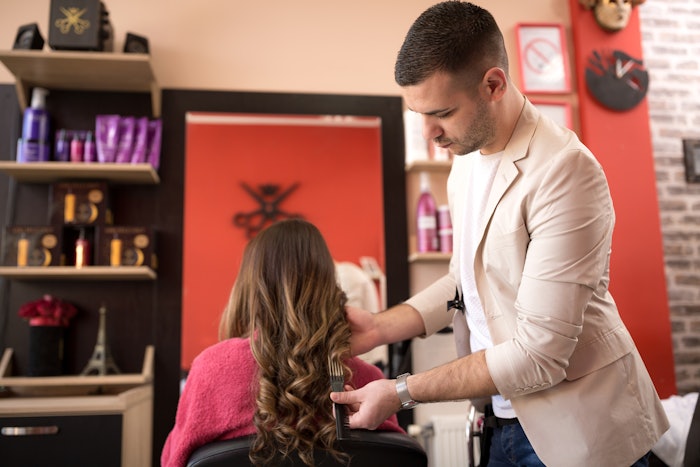 Dreamstime
Cosmo Prof master barber Keon Washington spoke with Beauty Launchpad managing editor Alyson Osterman-Kerr about how to avoid burnout as a salon professional during the holidays.
Here's what he had to say. 
Alyson Osterman-Kerr: Can you share some general advice for managing holiday burnout during this busy season at the salon?
Keon Washington: As a pro stylist, it is important to establish a holiday protocol, one which includes any additions and subtractions. Establish what's off the table to make it easier to set your hours, prices and terms. Stand firm on them, make the price points high enough to where it's fair, but worth your skill and time in busy seasons. Charging more allows you to take less volume and still be satisfied with the draw in. Take on only what you can handle for sure–we always feel like superheroes around the holidays, but truly, we are just humans.

Alyson Osterman-Kerr: Are there any specific practices you've put into place and/or shared with your team members that could help other stylists better manage their calendars and personal well-being this holiday season?
Keon Washington: At our salon, we practice training each other in a way that caters to each other's specialties. Using our real-time clients in the studio to share our methods and processes not only helps stylists add to their skill set, but in the event we need to help out, we are prepared to help balance together as a team. As a leader, I make sure to show by example the importance of family and taking your time needed for you. I show staff that in whatever form of relaxation and down time that means to them, make sure they do it and prioritize it. We also constantly encourage our clients to book via our app as opposed to manually; this reduces our likelihood of taking extra appointments that we really wanted to say no to.