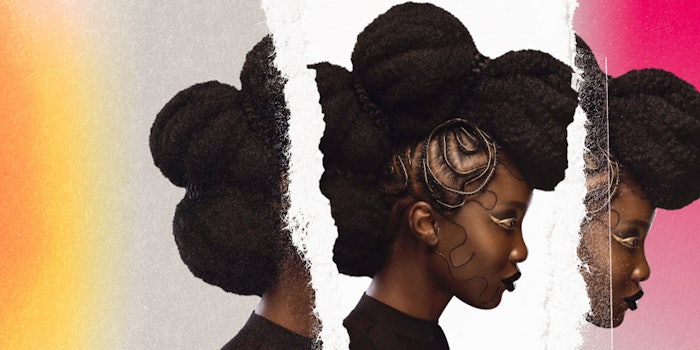 The North American Beauty Envision Awards is a premiere competition for beauty professionals looking to elevate their skills and showcase their creativity.
"We're thrilled to host our premiere competition event for another year! This year's theme: chrysalis," says Carole Protat, senior director, brand education, artists and events, North America. "A chrysalis symbolizes the protective covering something or someone creates in order to protect themselves until they emerge into a new state of growth, which so resonates right now for beauty professionals around the world and the Wella Company. Through a very uncertain year, salon professionals are coming together as stronger individuals, continuing to celebrate their craft despite all of the challenges they've endured."
On August 15, 2021, finalists will compete live at the Aria Resort & Casino in Las Vegas, pending COVID-19 regulations and guidance at the time.
Award Categories:
TrendVision Color Artist sponsored by Wella Professionals: Participants will prove they are masters in color artistry through showcasing premium hair quality, color palette and technique. Participants will be judged on their knowledge of how the perfect color placement is crucial in a cohesive total look. (#usColor2021BEA for US and Puerto Rican residents or #caColor2021BEA for Canadian residents.)
TrendVision Creative Artist sponsored by Wella Professionals: Competitors will showcase and be judged on exceptional skills in technical styling, innovative texture and creativity. (#usCreative2021BEA for US and Puerto Rican residents or #caCreative2021BEA for Canadian residents.)
Editorial Artist sponsored by Sebastian Professional: Competitors push the boundaries by creating a modern yet wearable hair look. Entries will be judged on a complete look and feel, level of innovation, inclusion of techniques and commercialization. (#Editorial2021BEA)
Barber Artist sponsored by SebMan: Participants will showcase their expertise by creating a cohesive look based on cut and style. Entries will be judged on mastery in progressive styles, intricate techniques and creativity. (#Barber2021BEA)
Total Transformation sponsored by Kadus Professional: Competitors showcase their skills by taking their client from drab to fab. Stylists must showcase mastery in color, cut and style through a true total transformation. (#Transform2021BEA)
Bridal Hair Artist sponsored by Nioxin: Entries must be elegant and beautiful upstyles that showcase technical hair artistry. Look must be wedding wearable yet innovative and creative. (#Bridal2021BEA)
Nail Artist sponsored by OPI: Competitors are encouraged to express their individuality with a variety of hues that evoke the influence and creativity of color. Entries will be judged on creativity, flawless application and salon style sculpting. (#Nail2021BEA)
Natural Texture Artist sponsored by Clairol Professional: A total look challenge that encourages competitors to show off the beautiful, natural texture of curly, coily and wavy hair. Competitors will be judged on creativity, color and architecture of the hair shape. (#Texture2021BEA)
Future Star Artist sponsored by WellaEducation: Category is exclusively for cosmetology students to compete by submitting a limitless, bold, bright and fearless total look that shows understanding of cutting, styling, texture and color within a contemporary and wearable style. (#FutureStar2021BEA)
Salon Team sponsored by WellaEducation: Category dedicated to teams looking to illustrate the versatility and diversity of hair. Competitors will be judged on skill and creativity. (#SalonTeam2021BEA)
Elite Artist sponsored by WellaEducation: This invitation-only category celebrates the talent and creativity of beauty's most influential artists. Invitees will submit an image of the work they're most proud of to be selected as a guest of the BEA. (#Elite2021BEA)
To enter, entrants will post a photo of a final look on Instagram on a doll head or live model with the applicable category hashtag and mention @wellaeducation in the caption.
Entrants may enter as many categories as desired with the same image.
Entries close at 11:59 PM ET May 20, 2021.
To help entrants prepare for their submission, The Wella Studio is offering personalized virtual coaching. Book your virtual coaching sessions at wellaed.com.