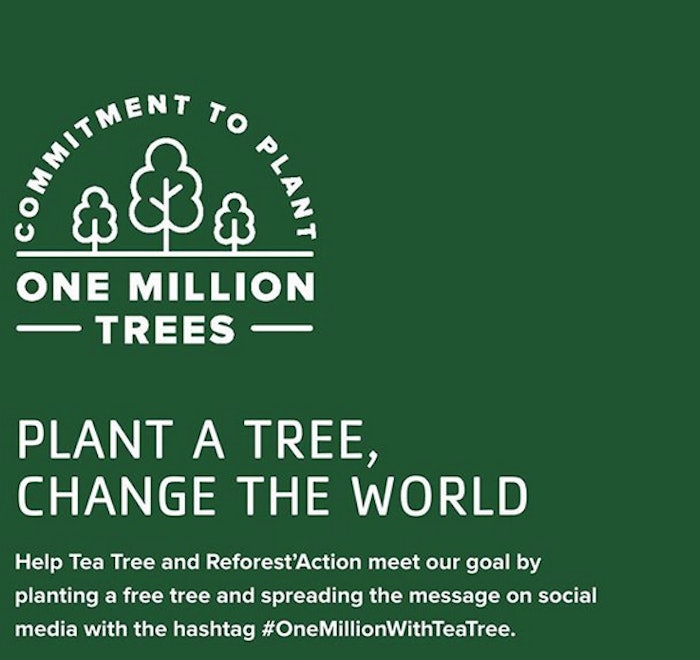 Sustainability has become an increasingly important topic for communities—especially the salon community. However, it can be hard to find a plan of action to get behind or road of recovery to follow. Luckily, companies like Paul Mitchell make this effort easier as they've partnered with Reforest'Action to plant one million trees by the end of 2022.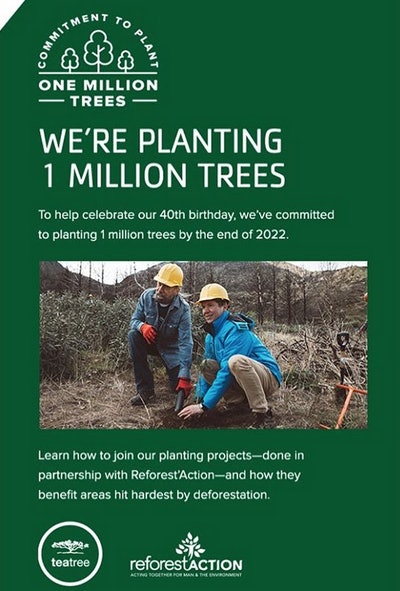 Paul Mitchell's Tea Tree line has long been dedicated to supporting healthy forests, and this initiative furthers this intention. The unique tree-planting program enables Tea Tree enthusiasts, as well as the entire hairdressing industry, to take advantage of an accessible online platform to plant trees around the world. In fact, this effort plans to:
Offset 359,773,920 miles worth of CO2 from cars
Support reforestation efforts in Peru and Haiti
Benefit local communities through additional revenue sources
Educate children on the importance of trees and environment
Just one tree creates:
An offset of 360 miles' worth of CO2 from cars
4 months of oxygen
3 animal habitats
1 hour of work for a local farmer
What's more, since the beginning of 2020, Tea Tree has been making the tubes, and pucks of their bottles as well as their cardboard packaging from PCR, (post-consumer recycled) plastic. As the name suggests, PCR Plastic is made from plastic material that has already been used, making it more environmentally friendly than using new, factory plastic. Reusing what has been a struggle to get rid of helps protect the planet by employing less energy, and fossil fuels, creating a sustainable production process.
RELATED: How Small Salon Changes Can Help Save the Environment
This effort will move toward cleaner air, homes for native wildlife, and employment and income for local farmers, which isn't a bad direction to be heading. If you would like to plant a tree and support sustainable living, simply use the code TEATREE2020 to plant a tree for free at teatreehair.com/reforestaction.