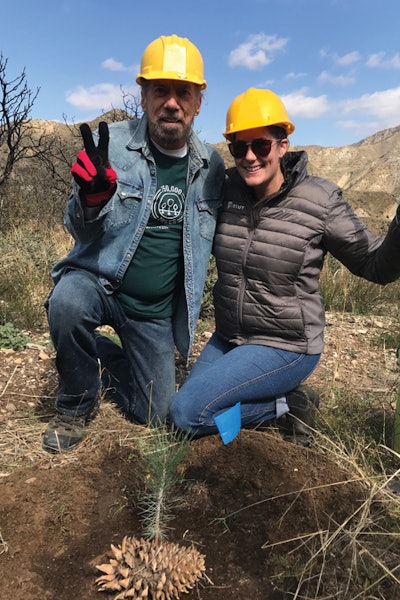 Launchpad's Megan Adams discusses making the world a better place with John Paul Mitchell Systems—one tree at a time.
"Every day we have a choice. We have a choice to strip the earth or give back to it"—that sentiment shared by Mara Gourdine, John Paul Mitchell Systems (JPMS) corporate culture ambassador, as we kicked off a day of tree planting has stuck with me ever since. The entire day we spent planting trees and getting to know others in the industry was incredible, but JPMS' true dedication to giving back to the planet has made me reconsider all aspects of my life—am I hurting the planet or giving back to it?
JPMS is definitely giving back. In conjunction with the Tea Tree line of products, the company's goal is to plant 750,000 trees around the world. So far, many have been in South America, but a recent event they hosted for approximately 30 educators, influencers and media brought things a little closer to home following the devastating effects of the wildfires in Southern California. We started the day early with yoga at The Line Hotel in Los Angeles' Koreatown. The fresh air and morning workout was the perfect kickoff to a day of feeling at peace with the earth.
RELATED: The JPMS Artistic Team Reveal This Season's Shade Trends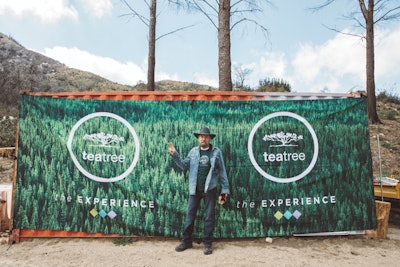 Upon arriving at Angeles National Forest, which had suffered massive devastation, we were greeted by JPMS cofounder John Paul DeJoria, Gourdine, and representatives from the park and Reforest'Action—a Paris-based environmental organization that allows users to plant trees via an online platform as a way to fight against deforestation. "Life was taken away by the fire; now we're giving it back," DeJoria said to all of us. Then it was time to divide into small groups. We spread out across fire-ravaged land and cleared the brush, dug holes, placed the trees into the ground, and gave them enough water to begin thriving. By the time we finished, the group had planted more than 100 trees. And while it may not seem like much, the knowledge that these trees will be standing tall and providing clean air for decades to come feels pretty amazing—and has inspired me to think of more ways to help heal our planet.
[Images: courtesy of Marco Sacro]