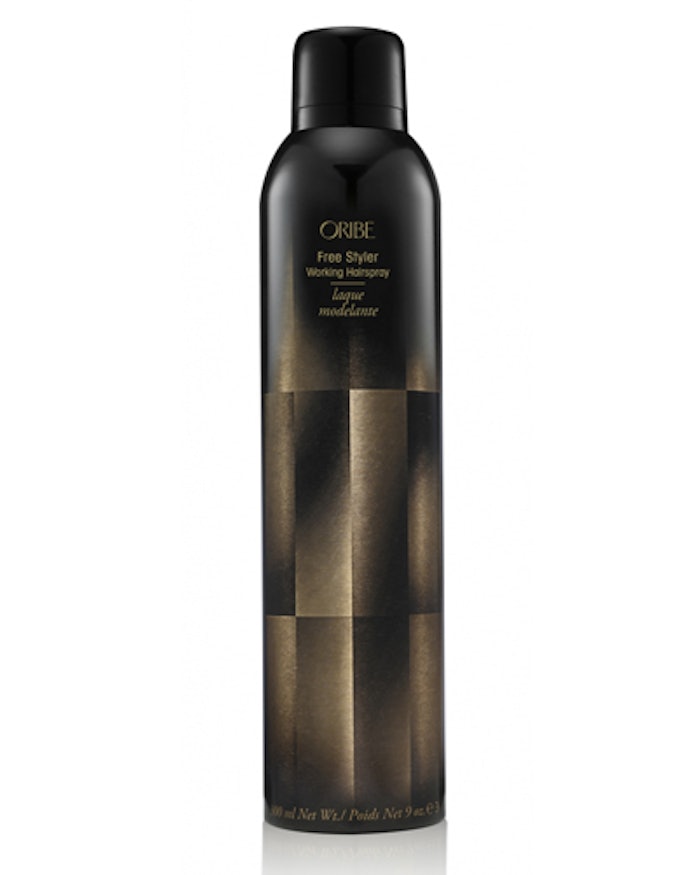 In the latest exciting beauty industry news, Kao Corporation acquired Oribe Hair Care from Luxury Brand Partners on December 20. The brand will join Goldwell and KMS as part of Kao's Salon Division portfolio of professional beauty brands. Launchpad had the opportunity to sit down for an exclusive interview with Cory Couts, global president of Kao Salon Division; as well as Daniel Kaner, co-founder and co-president of Oribe, to discuss the recent acquisition and what it means for the future of Oribe and Kao.
What does the acquisition mean for the Oribe brand to be part of the Kao family?
Daniel: We have had a very longstanding relationship with the members of the Kao team. And I'm really happy to say that in the last three years, we've worked with the North American team and Trevor Attenborough's team, and we've had such a great influence on the education that we bring. So the big picture is that we spent a lot of time with the culture and it's very similar—we have similar brand values, cultural values, methods of creating innovative products, and probably the most important is how we treat our internal teams and honor our salon customers. Everything that we do is at the core for our salon customers.
Cory: It helps our portfolio because we had space in our portfolio for that prestige brand, and we had a partner in the US with the best, and the brand with the most momentum in the US market. It just made sense to have a conversation with the people we trust that have a brand we admire. What we're going to get from it is a whole new level of retail offering for our customers. But what also comes with Oribe is a huge amount of talent, and that's going to benefit the entire Kao organization.
Will Oribe be involved in your international competitions and Color Zoom? Or will it be separate?
Cory: That's yet to be decided, but our number one goal is to keep the brand exclusive, but we also want our customers to have the opportunity to meet each other. So we're going to find the best way to make those things happen, and that could involve Color Zoom or it may not. We still don't know yet.
What would you like the stylists and salon owners to know most about this relationship going forward?
Cory: One of the things we'd like them to know is that it's business as usual, and that what they really love about the relationship with Oribe, our education and leadership team, it's all the same.
Daniel: I'm very happy to be leading the transition and going with my team; we have all the same team members. And at the center of what we do are our salons, and we're going to continue trying to exceed the expectations of the salons, and continue to upgrade our education. 
What are Kao's plans for Oribe in 2018?
Daniel: There's a lot. We're shifting a little bit of our education, we're going to be out in the field a great deal; it'll be very accessible to stylists. Next year is our tenth anniversary. We also have some exciting news about Oribe himself, who is our partner, and his DNA is splashed all over our brand. It's a secret for now, but you may see him a little bit next year.