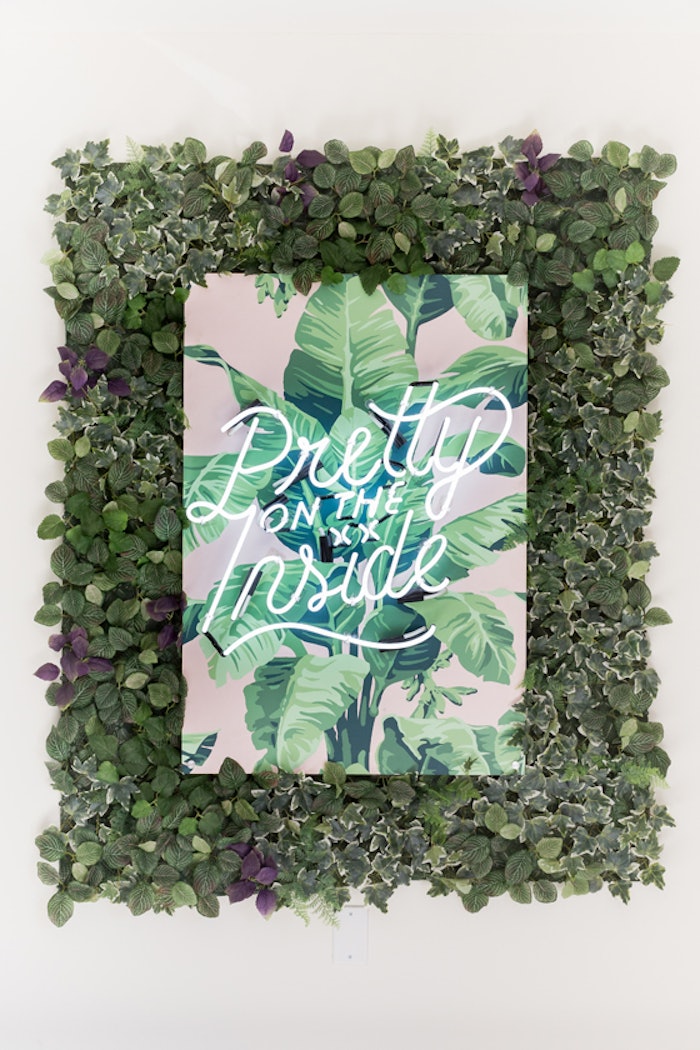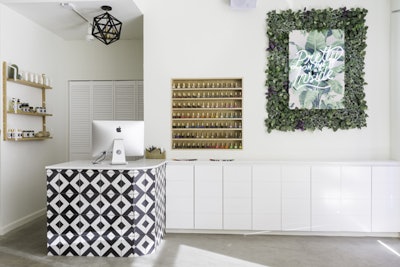 When one thinks of sunny Southern California, palm trees are one of the first images that come to mind. And in true So Cal fashion, the founders of BASE COAT, Ali Elman and Tran Wills, decided to go for a breezy and beachy coastal vibe when designing their second nail salon located in West Hollywood, CA. And as you've probably noticed, anything palm (aka the iconic Beverly Hills Hotel wallpaper) is super on trend. We love the cuteness and coziness of their new location, which is also ideal for hosting private events and parties like bridal showers or bachelorettes.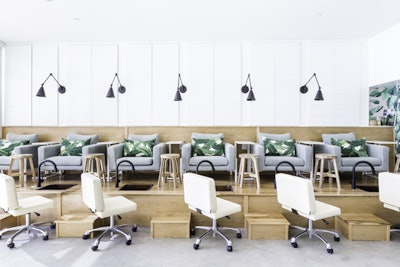 "As with all our salons, we like to let the neighborhood and feeling of the space help dictate design direction," explains Elman. "Fairfax is a small space, so it needs to pack a big design punch while still feeling serene. Being in a West Hollywood area, we were inspired by what comes to mind when most people think of LA: palm trees, foliage, sunlight and vibrant neon lights. Using this inspiration, Fairfax has pops of palm tree patterns throughout, white cabinetry and pink neon. It is a detour from our DTLA location, which is heavy in black and brass, but still has a feeling of being classic, as all of our locations do."
​
Currently, BASE COAT has two locations in Colorado (Aurora and Denver) and two in California (Downtown Los Angeles and West Hollywood). Each location has its own unique vibe to represent the area it is in, but all BASE COAT nail salons share in the brand's special philosophy: A beautiful set of nails starts with a healthy base coat. 
BASE COAT Fairfax officially opens to the public on November 10, and is located at 830 N. Fairfax #3, Los Angeles, CA. To purchase their products or to check out their other locations, visit their official site here.