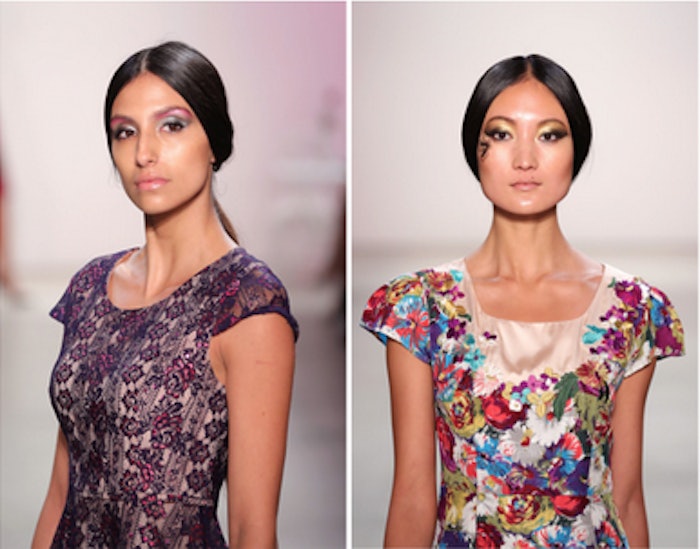 New York Fashion Week is known for being the top marketplace for trendsetters to forge their path in upcoming fashion and makeup trends for the next season. Showcasing an array of eye trends from natural eyes to extreme colors, this year's New York Fashion Week, did not disappoint.
Below is a list of the top eye trends we saw this week.
TREND: Soft and Natural
[Credit from Left to Right: Getty Images for New York Fashion Week; Getty Images for Leanne Marshall]
Natural shades of eye shadow were paired with bronzer to achieve a softer look. Highlight was added to give a young dewy vibe.
TREND: Bold Eyeliner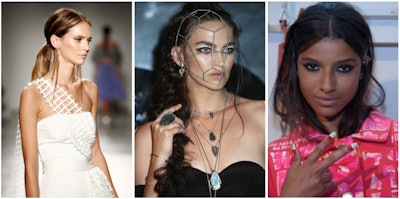 [Credit from Left to Right: Getty Images for Fashion Palette; Getty Images for Sally Skoufis; Too Cool For School]
Eyeliner is a definite statement piece and these looks are no different. From highlighting a classic black liner with an in­your­face pop of white to a thick 90's girl cat eye, bold liner is a definite must for next season.
TREND: Vibrant Colors

[Credit Left to Right: Getty Images for Dan Liu; Emilie Branch]
Pops of color were seen all over New York Fashion Week and simply swept us off our feet. For that extra hint of rebellion and spark of personality, a vibrant shadow is key. Pairing multiple bright colors adds a layer of fun and enthusiasm to any look.